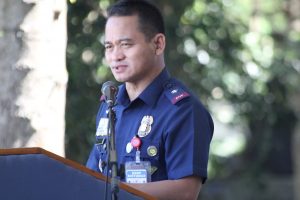 THE DAVAO Police Regional Office on Monday deployed a team in Caraga to extend assistance and distribute food packs and bottled waters to families affected by Typhoon Odette as part of its "Bangon Caraga" initiative.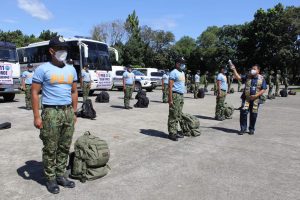 Brig. Gen. Filmore Escobal, the police regional director, led the send-off ceremony for 34 PNP representatives for the relief operation.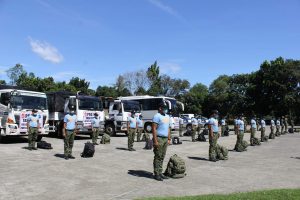 In addition, the police regional office initially prepared more than 600 food packs and 500 boxes of bottled waters to be distributed to the typhoon victims, which will be brought by the team from PRO XI who will be deployed to extend police assistance and help in the region.
Consequently, the contingents would have to spend their Christmas away from their families.
"We are taking the shared responsibility of serving and protecting the people of Caraga Region. It is always a challenge to all of us, a challenge to maintain and give our populace the best police service that we have. But we cannot do all of this alone, our healthy partnership with other law enforcement agencies together with the community is a must, that enable us to effectively and efficiently perform our duties and responsibilities," he said.
Meanwhile, the PRO XI is calling for help through donation of any kind for the victims in Caraga.