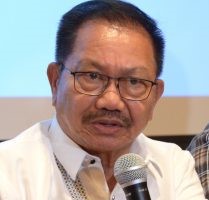 FORMER Agriculture secretary Emmanuel Piñol was alarmed by the rise in prices of fertilizers.
Piñol, running for a Senate seat, made the statement after a report came out that American farms sought investigation into the increase of fertilizer prices.
"This will have a great negative impact on food production as it would increase the cost of production which in turn will lead to higher food prices," he said as he cited the case of Urea which sold only at P800 a bag last year, but ballooned to P2,700 this year.
Based on the wire report, American farmers were claiming that the increase was not a result of the supply and demand movement but other factors detrimental to the sector.
Piñol, who also chaired the Mindanao Development Authority before packing his bag to seek another elective post, said that there seems to be very little concern (over the issue), except for a few press release, on this issue simply because not very many people understand the negative impact of this problem on food supply and prices."