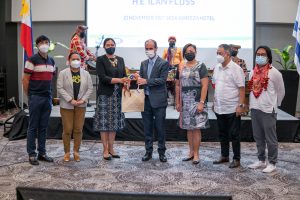 JUST over a month after he was appointed as the Israeli Ambassador to the Philippines, His Excellency Ilan Fluss took time to visit Davao City to meet various industry leaders including tourism stakeholders in Davao Region. 
 In a dinner hosted by the Department of Tourism Xl, led by regional director Tanya Rabat Tan, Ambassador Fluss reminisced his previous assignment in the Philippines when he served as Deputy Chief of Mission at the Embassy of Israel in the Philippines from 1995 to 1998. He also recalled the time when he took his family around the country including a visit to Davao City and Samal.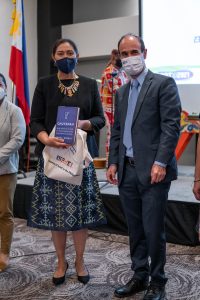 Ambassador Fluss started government service when he served in the Israeli navy for five years. He joined the foreign service in 1994 where he represented Israel in a variety of capacities.
The ambassador was joined by Israel Honorary Consul Jorge Marques, Deputy Chief of Mission Nir Balzam, Head of Economic Section and Commercial Counselor Tomer Heyvi, Chief of Security Israel Dudu Moyal, Turiano head Gladys Baniqued, Staff Assistant for Economic and Commercial Section Mashav Arianne, PNP-HQ-VIP Security Detail Marlito Obillo, and PNP-VIP Close-in Security Victor Atip.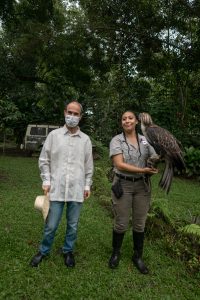 During the dinner program, he shared to the tourism leaders of Davao Region how Farm Tourism has successfully lured thousands of tourists to his home country. 
Davao Region's provincial tourism officers Noel Daquioag of Davao del Norte, Kervin Kyle Elijay of Davao del Sur, and Christine Dompor of Davao de Oro, Davao City Tourism officer Generose Tecson, MICE Davao chair Kennedy Kapulong, Davao Travel Agents Association president Day Uy King, and Davao Association of Tour Operators Pia Partoza-Montano were present during his presentation. 
During the ambassador's stay in Davao, the DOT Xl team took his delegation to some of the city's top tourists destinations, such as the Philippine Eagle Center and Malagos Garden Resort.