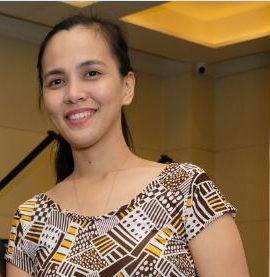 AFTER being marked as non-essential during the COVID-19 Pandemic, the beauty industry is among the businesses that have been hardly hit by the pandemic. During the imposed community quarantines, salon stylists and spa attendants at Hair and Nails Beauty Salon took to gardening to aid their livelihood in what they call their leanest time since they opened.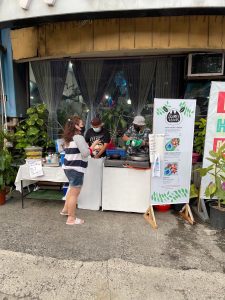 Hairs and Nails Beauty Salon suffered a strong blow at the height of the pandemic. In the time of Corona, the bustling floor where hairstylists and attendants get so busy fulfilling their clients' desired look has suddenly turned into a quiet, untenant place that seemed to have forgotten a thriving business. Buddy Congson, owner and also a senior stylist of the salon felt the crisis in the midst of his working staff. "It is not a secret that our employees subsistently earn their keep. As the owner of the salon, it would be insensitive to just tell your staff to go separate ways in one of the most difficult times. So I knew I had to find a way so that we could get by," he says.
Seeing his mother, Evelyn Congson, being so fond of gardening, Buddy found this as a solution.  "Even before the pandemic, my mother had been into gardening, and so I practically saw this as an opportunity for my staff to stay afloat during the community quarantines. This was when we opened My Garden Co," shares Buddy. "Fortunately, plantitos and plantitas became a trend and we survived selling plants online.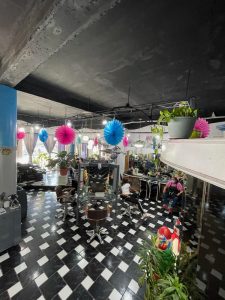 I can say that most of us in the salon and spa industry suffered a drop in our income. From a pre-pandemic daily average salon income of Php80,000 – Php 130,000, it took a nosedive to PhP 8,000 – Php 10,000. But during the lockdowns, we literally had zero."
The staff at Hairs and Nails repotted the plants and delivered them to their buyers who ordered online. "At first we only sold plants, gradually we started selling gardening starter kits and even gardening soil."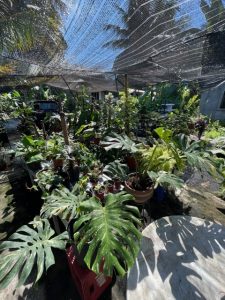 Buddy admits, however, that the transition didn't come easy for them. "More than the physical shift, we had to change the way we look at things. The beauty industry is all glamour and style and shifting to dirty hands in gardening made me say to myself, 'Naunsa na man ni, uy (What's going on?)' But I should say that being with nature really helped us cope with the anxiety and stress brought by the sudden changes." He adds that these times, the best way to respond to this challenge is to adapt and innovate.
A year after the hard lockdowns, the number of employees at Hairs and Nails went from 30 to 10. "Gradually, our employees decided to explore other possibilities outside of the salon. Some pursued micro enterprises while others looked for different jobs. Those who stayed with us are our regulars and we do our best to stay afloat so that we can help each other." 
During the Modified General Community Quarantine (MGCQ), the beauty establishments were allowed to accommodate 30% of their overall capacity. "However, our clients are not really coming in because of fear from contracting the virus," says Buddy. "Still, we call our clients and inform them about our promos and we make sure that we do not overcharge."
To respond to the fears of their clients, the salon adhered to strict protocols and decided to open their space for exclusive sessions. Buddy quips that "If you look at our salon, we have become more like an indoor garden because of the plants that we have raised during the pandemic. It's funny and yet it is lucrative because our clients have also become plantitas too!"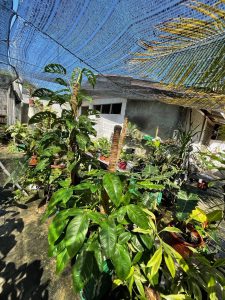 As the plant businesses have slowed down since the lockdowns have eased, Buddy also explored the possibility of serving cooked food outside the salon. "I partnered with some of my friends who studied culinary and we put up a takeout counter outside the salon called Scurry Leaves. This is another way for us to augment our income." 
Currently, aside from making available their regular salon services, Hairs and Nails started drives for downtown Davao to foster the feeling of community among locals, gathering the pre-loved items and setting it outside the salon so that passersby who might need it can get it for free. 
"The pandemic has taught us that we need to be kinder to each other. I'm sure that a lot of entrepreneurs are not anymore just thinking about our profits but we also have in mind our employees who have helped us grow our business through the years," says Buddy.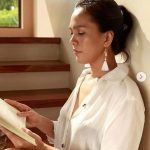 Joan Mae Soco-Bantayan is a teacher at Tuburan Institute, Inc. She is also a wife and a mother of two. For questions and comments, feel free to drop her an e-mail at joanmae1212@protonmail.com or visit her Facebook page, Joan Mae Soco.