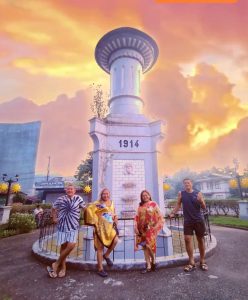 ONE of the places we revisited in the island province of Camiguin is the ruins of the colonial Spanish church of Guiob located in Barangay Bonbon, Catarman. Very recently, the provincial government rehabilitated the old church ruins complex with the help of Davao-based CPDA Designs and Architecture, making it tourist-friendly and giving it a more well-manicured look while still respecting the area as a hallowed ground.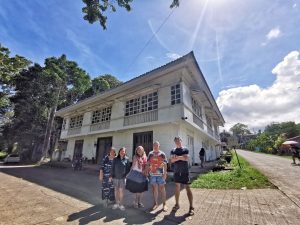 Constructed sometime in the 16th century, the church met its destruction on May 13, 1871 when the island was shaken by the cataclysmic eruption of Mount Vulcan. For around a century, the sleeping volcano was a quiet backdrop to this church made from corals and limestone.
During its time, the old Guiob Church did not only serve as house of worship to converted Catholics in the island. According to historians, looking at the structure's strength and size, it was also made to protect the locals from the raids of Moro pirates from mainland Mindanao.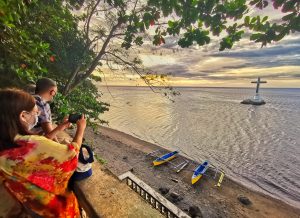 In the aftermath of the calamitous eruption, all that was left were the church's massive walls along with the remains of its bell tower and convent – all witnesses to the island's fiery history. A number of houses and other structures in the Spanish settlement of Katagman (now, Catarman) and in adjacent areas were also reduced to rubbles.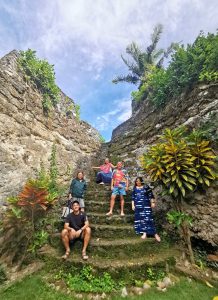 A nearby cemetery suffered a similar fate, submerged meters below sea level following the eruption.
Decades after, the tombs would resurface from the water during low-tide. Today, they have naturally been plunged deeper into the waters of Punta Pasil, now camouflaged with corals.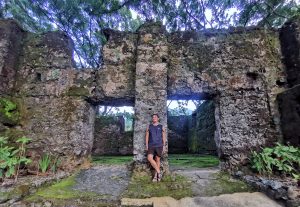 To mark and memorialize the deceased whose graves are now part of the seascape, the local government set up a large cross that has now become an iconic symbol of the area.
Our group also took a quick stopover to the old Moro watch tower right behind Guinsiliban Elementary School. Apparently, Guinsiliban comes from the old Kinamiguin word, "guinsilipan", which means "to look out for pirates from a tower."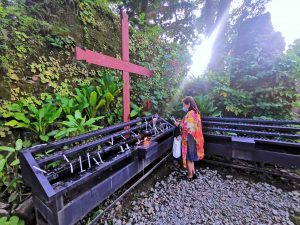 In 2019, the Old Church Ruins, the Sunken Cemetery and the Moro Watch Tower were declared as National Cultural Treasures of the Philippines by the National Historical Commission of the Philippines.