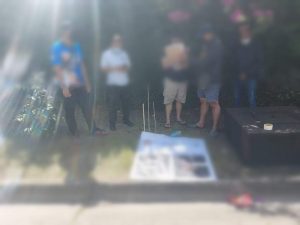 LAW ENFORCERS arrested a call center agent during an operation against illegal drugs in in Buhangin District Friday morning.
Major Robel Saavedra, Mandug Police Station acting commander, identified the suspect as John Nick Enriquez Alfar, 25, of Maa.
Saavedra said Alfar, a street level target, yielded about P3,500 in shabu which was submitted to the City Forensic Unit XI for laboratory examination. Also seized from him were cellular phone and the marked money used in the operation.
The suspect is set to face a criminal case for his alleged activity.