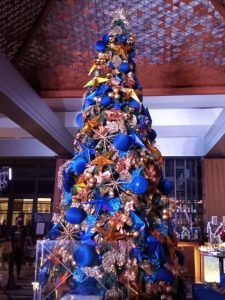 A DIMLY lit lobby suddenly became a glittering wonderland as Dusit Davao lit its blue and gold tree last Nov. 18, 2021. dusitD2 Davao and Dusit Thani Residence Davao began the holiday cheer through its Christmas tree lighting ceremony, attended by key industry partners, media friends, and the Dusit team, filling the night with meaningful pursuits. The hotel further shares the hope of the holidays with its official partnership with the Philippine Eagle Foundation.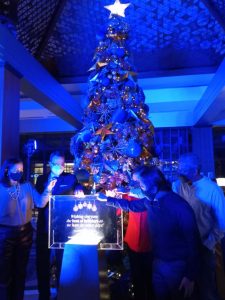 The hotel's holiday campaign carries the hashtags #hopefulholidays and #delightfullydusit, embracing the promise of better days. This is reflected in all aspects of the properties' decorations, promotions, and CSR initiatives. The Christmas tree and other accents have the dominant colors of Dusit's brand – blue and gold. Apart from paying homage to the colors of royalty and the graciousness of Thai culture, it also symbolizes warmth, hope, and the soothing feel of the holiday season.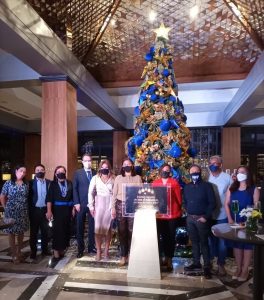 HM Christoph Kuch welcomed everyone with an inspiring message. "We are a young property, but we have managed to remain open. We believe that's always been because of hope, hope always prevails." 
"Now, as we slowly bounce back, trust that we will strive to be of service to you the best we can. The holiday season is an exciting time, and we have been preparing to give you exactly that," he said.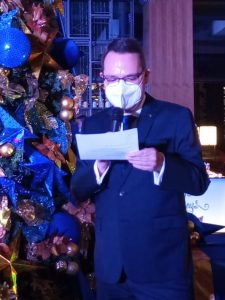 This was followed by the Christmas messages from DOT regional director Tanya Rabat-Tan, city tourism officer Generose Tecson, and Dennis Salvador of the Philippine Eagle Foundation, highlighting the value of having to intimately and safely celebrate again. The support of the city and the region is highly appreciated by the Dusit Davao Team.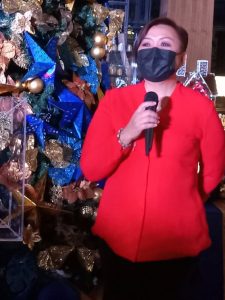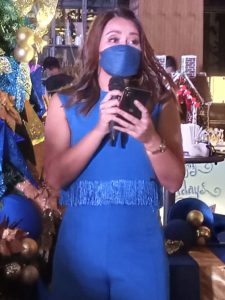 In introducing this year's holiday partner, MarCom manager Faith Dimaano said, "Talking about standing tall amidst challenges, the inspiration for this year's holiday partnership derives its roots from a common perspective – passion and commitment. The Philippine Eagle Foundation has been instrumental in raising awareness in the conservation mission and educating communities. It has been immensely affected during the pandemic, but has remained steadfast in its mission and vision."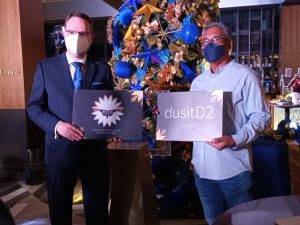 Dusit Davao is supporting the Fruits for Feathers fundraiser, sharing the wonderful artworks of Davao artists with its guests. It will display the PEF merchandise in dusitD2 and Dusit Thani Lubi Plantation Resort starting this December.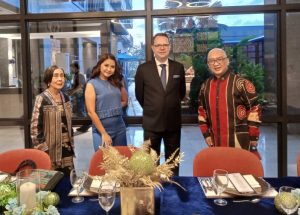 The night was capped with a delectable spread and teaser of holiday menus spearheaded by Chef Alex Destriza and his team.