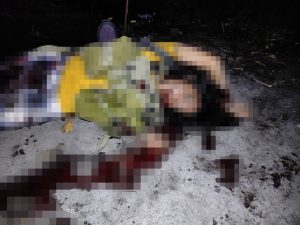 SOLDIERS killed a reported member of the Daulah Islamiyah-Tureife Group during an encounter in Sitio Ulangkaya, Barangay Ganta, Shariff Saydona Mustapha, Maguindanao on Wednesday.
The military identified the slain terrorist as Adsam, son of a certain Hassan Indal.
Members of the Joint Task Force Central were conducting an operation when they met the Adsam's group that resulted in teh armed clash.
Lieutenant General Alfredo Rosario Jr., Western Mindanao Command chief, said the soldiers were fired upon by the outlawed group.
" Our troops retaliated, resulting in an exchange of gunfire which lasted for about five minutes," Rosario added, pointing out that also found at the encounter site were five rifles, bullets and other personal belongings.