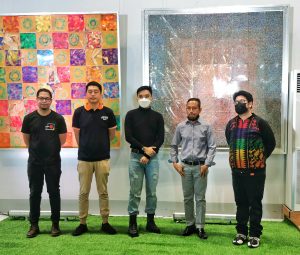 ART is truly alive and kicking in Davao City, braving all the challenges of the pandemic. This is evident with the recent wave of art exhibits and events, including Davao Art Kollective 2021, which opened its doors to the public last November 22 at LA Herencia Davao, the city latest hub for arts and artisans. 
Organized by the Gutierrez Development Co, in partnership with visual artist Wilfred Dexter Tañedo and Alter-Moderne Events owner and creative director Rex del Rosario, the Davao Art Kollective 2021 aims to showcase and highlight all art and creative products for Davao.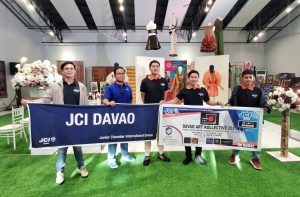 "We want this to be a venue especially for emerging artists, artisans, designers, and creatives in the city," said Tañedo.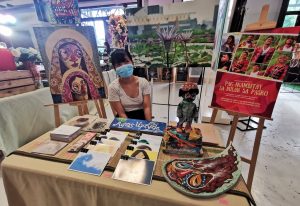 Davao Art Kollective 2021 highlights the work of one of Davao's top contemporary and award-winning artist Dominador "Jun" Pamisa. Meanwhile, members of the Fashion Designers Alliance (FaDAL) Mindanao is showcasing their creations based and inspired by the works of Pamisa.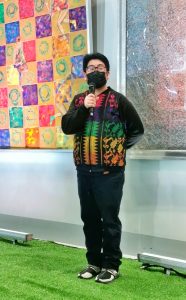 The event, open to the public until 03 December, is supported by Alter-Moderne Events  & Weddings Davao, JCI Davao Inc, Artisan Brew  & By Emilia, Divine Magic, SR Audio Lights and Sounds and Lemz Creative. 
Artists currently featured at the La Herencia Davao Art Space include Agos Upcycle, Christian Joel Alfuerto, Guernica Andamon, Louiza Andamon, Nichol Andamon, Aris Bagtas, Bina Jayanti Balch and, Trixie Bourbon, Leornardo Camargo Jr, Ega Carre on, Jessica Cordova, Matt Dedel, EC Dumlao, Bong Victor Espinosa, Lair Gomez, Trix Gosadan, RoyRoy Gulayan, Jake Jocson, Noby Juno, Jr, Gorjel Llanita Marco, Arah Marundan, Gilbert Miraflor, Joshua Mundo, Noi Narciso,  Nilds Emmanuel Nim, Bea Obcena, Eric Peneras, Jing Rabat, Rene Robles, Joaquin Sala, Eman Sia, Nico Valdueza, Arnel Villegas, Pit Ybañez, and YelCast.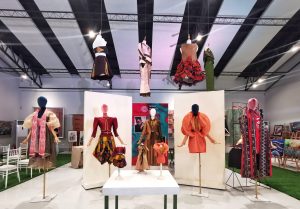 Recently, La Herencia Davao has hosted various exhibitions including Prisma de Oriente's Unang Byahe with more than 20 artists and 90 art works,  Quarantined Moments (featured at the Mindanao Art Fair as Quarantined Moments Relived), Dadai Joaquin's My Story solo exhibit and several one man shows of upcoming Dabawenyo artists.