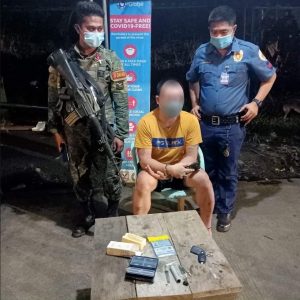 A RENT a car employee was collared when law enforcers supervising the checkpoint in Sirawan found a sachet of shabu in his possession Tuesday.
Captain John Louie Dema-ala, the Task Force Davao spokesperson, identified the suspect as James G. Lim, married, 31, a rent a car employee from Mundog Subdivision, Kidapawan City.
The illegal substance, about P8,000 in street value, was found in his possession when he and other passengers of the vehicle they were riding were being inspected.
Lim was turned over to the custody of the Toril Police Station as a criminal case was filed against him.