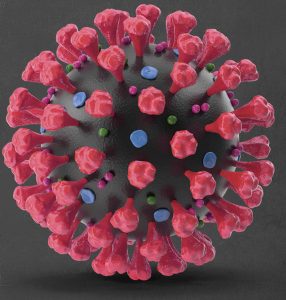 As fears that the new variant of the COVID-19 virus might once again send the Philippines into another lockdown, Presidential Adviser for Entrepreneurship Joey Concepcion said this should be reason enough for more Filipinos to get vaccinated.
"With variants continuing to emerge, I believe it is time we aim for close to 100 percent vaccination in the country," said the Go Negosyo founder. "Omicron has only made vaccine mandates urgent and justifiable. The country's economy is at stake," he said.
Concepcion supported the government's decision to make COVID tests mandatory for on-site workers, and said he also supports mandatory vaccinations.  He explained that in the long run, vaccines would make better sense for on-site workers. "If a worker refuses to take the vaccine, he would spend upwards of sixty thousand pesos a year getting tested every other week," he said. Moreover, he emphasized the massive toll of the pandemic on the country's economy.
The NEDA had earlier estimated that the long-run total cost of the pandemic and quarantines for present and future generations of Filipinos stands at Php41.4 trillion. Consumption and investment are expected to be lower due to reduced demand in sectors affected by the pandemic, and tax revenues will also be lower if businesses cannot operate at 100 percent.
"We are borrowing money, but we need growth to fund this debt," Concepcion said. He explained that when infections go up and lockdowns happen, businesses will once again not be allowed to operate at reasonable capacities, and tax revenues will be lower, pulling down the country's GDP.
"If we keep on borrowing and if our GDP continues to suffer because of the pandemic, the country's credit rating will go down," said Concepcion. "Getting everyone vaccinated is really about the common good."
However, Concepcion said that businesses should share the burden of keeping infections down by strictly implementing health protocols, such as allowing only fully vaccinated guests to their indoor services. This follows reports that some business establishments are not checking vaccination cards,.
He added that the national government's drive to vaccinate millions of Filipinos over three days during its National Vaccination Day is a proactive step that can help in slowing the spread of the virus.
Worldwide anxiety followed reports that the Omicron is so far the most heavily mutated variant of the COVID-19 virus, raising concerns that it might be more transmissible than previous variants. Although Omicron was first identified in South Africa, cases have been reported in several countries across Africa, Europe, in Australia and in Hong Kong. The World Health Organization is continuing to study its transmissibility and the severity of the disease it can cause.
"We are trying to gather as much information and we are talking to experts to educate us further on this new variant.," said Concepcion. He recently announced that Go Negosyo's monthly townhall meeting will discuss how the Philippines can head off a surge in COVID cases. Called "VAX to the MAX: Preventing the Surge", the townhall will bring together key government officials, data and medical experts, and representatives from the private sector on December 15.
Concepcion reiterated that vaccines remain the primary defense against COVID-19. "I still believe while breakthroughs could increase with Omicron, vaccines can and will still prevent severe infections and hospitalization," he said.
A vaccinated population is known to reduce the risk of mutations, as it is when a virus spreads that it obtains more chances to result in mutations. These mutations then lead to new variants.
In addition to administering primary doses, Concepcion offered that it may be time for the national government to fast-track the administration of booster shots, not only to health care workers but also to the country's economic frontliners.
"We may have to look at giving boosters especially for the vaccines with durability that wane earlier," he said.