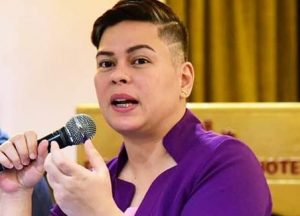 MAYOR Sara Duterte has renewed her reminder for the public to continue following the minimum health standards especially with the report of a new COVID-19 variant.
In her Monday radio program, Duterte said that despite the reduction in the daily number of COVID-19 cases in the city, there is still the need not to be complacent after reports came out that the new variant, Omicron, has been discovered in other countries including the neighboring HongKong.
"But (we) remind Dabawenyos if you'll continue to disregard the minimum health standards naa napud surge mahitabo in the coming months," she said, a warning she raised last week even when the new variant was not yet found.
In raising the alarm last week, the mayor said there is a possibility of another surge in cases because of the expected gatherings resulting from the Yuletide season celebration.
Named after the 15th letter of the Greek Alphabet, Omicron was first discovered in South Africa as scientists theorized that it was more contagious than other variants, including Delta.
The mayor said the new variant must be prevented from entering the city to ensure that there is no new surge in cases.
"Kana (new variant) ang possibly hinungdan sa umaabot na surge," she added.