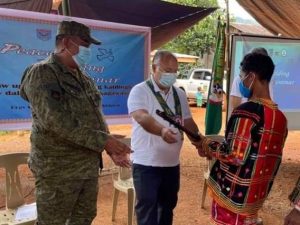 AROUND 2,000 members of the New People's Army (NPA) were already neutralized in Eastern Mindanao Command area from Jan. 1 to Nov. 24 this year.
This was reported by EastMinCom chief, Lt. Gen. Greg T. Almerol, saying that, out of this figure, 66 were killed during the legitimate operations with government troops, 127 were captured, and 586 surrendered.
Around 1,200 allies also withdrew their support from the Communist rebels as a result of EastMinCom's focused military operations.
EastMinCom units also seized more than 600 high-powered and low-powered firearms in combat operations and through the surrender of former rebels. On top of that, the command also seized 87 anti-personnel mines and overran 180 NPA camps within the same period.
Just recently, the 3rd Infantry Battalion (3rd IB) seized two AK47 rifles from Guerrilla Front Malayag, Sub-Regional Committee 2, North Central Mindanao Regional Committee (GF Malayag, SRC2, NCMRC) during an intel operation launched at Sitio Trucut, Barangay Cawayan, Quezon, Bukidnon on Nov. 24.
A former communist rebel identified as Jeffrey Ardita alias Lingling, squad leader of Platun Dos/Team Leader of Sparu, Sub-Regional Sentro de Grabidad (Peddler), SRC2, NCMRC disclosed the location of the firearms after he surrendered to the troops on Nov. 5.
Meanwhile, the Matigsalog tribe of Sitio Gamot, Barangay Sta. Felomina, Quezon, Bukidnon also turned over a Springfield M1 Garand rifle to the troops of 3rd IB on Nov. 23, 2021, which was believed to be owned by a member of Platoon Bagsik of GF Malayag. 
The turnover happened following the three-day peacebuilding seminar conducted by the said unit in the area.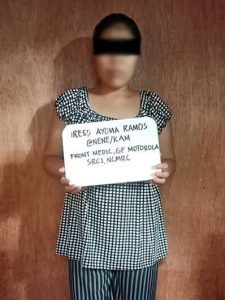 In addition, a high-ranking NPA leader, identified as Iresh Ayuma Ramos alias Nene/Kam, medical/finance officer of GF Motorola, SRC 1, NCMRC, surrendered to the 58th Infantry Battalion on Nov. 21.
Almerol said that the growing number of neutralized NPA members is a clear manifestation of the effective strategies employed by EastMinCom units in its respective areas.  
"With no letup in our intensified combat operations, coupled with the strong support from the local government units and the populace, we are optimistic that we can dismantle the remaining guerilla fronts in Eastern Mindanao and finally make way for unhampered peace and development," he said 
The EastMinCom commander ensured the public that his troops are working hard and doing their job with excellence for the benefit of the people of Eastern Mindanao and the country as a whole.
He also urged the remaining guerrilas and their supporters to abandon the armed struggle and accept the government's sincere offer to help them start a new life with their families, especially this Christmas season.