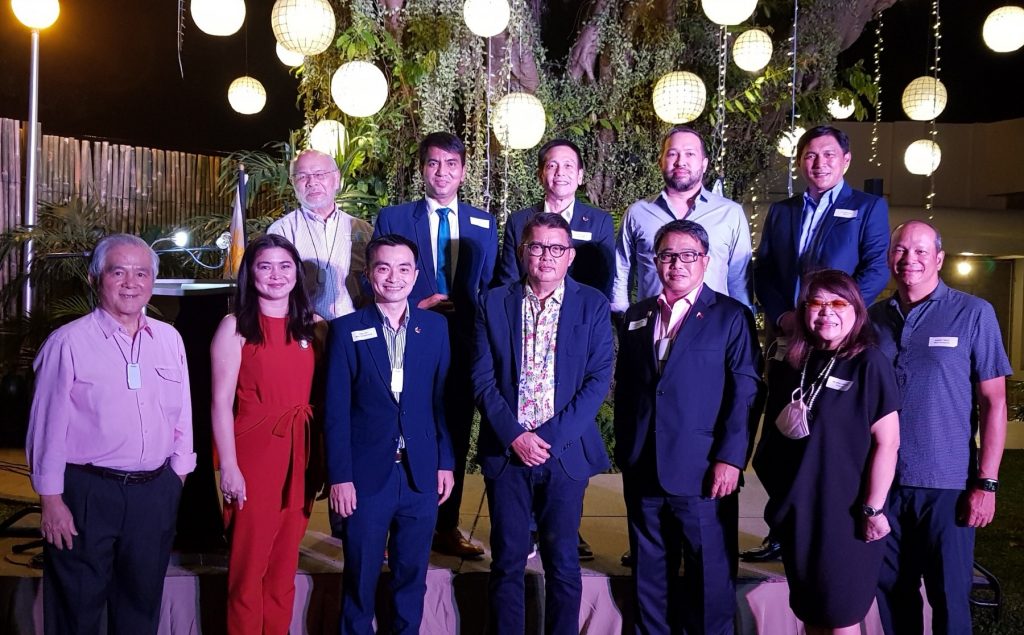 Presidential Adviser for Entrepreneurship and Go Negosyo founder Joey Concepcion welcomed the new leadership of the Philippine Franchise Association (PFA), saying this comes at a critical time for the PFA and its membership as MSMEs now are adjusting to a post-pandemic business environment.
At ceremonies held last November 24 at the Manila Polo Club, outgoing PFA Chairman Richard Sanz turned over the chairmanship of the organization to Sherill Quintana. Also sworn in was incoming PFA President Sam Christopher Lim, who replaces Quintana as the PFA's president.
Mr. Lim is the son of PFA Chairman Emeritus Dr. Samie Lim.
"This passing of the baton is meaningful in many ways," said Concepcion. "We are seeing a father passing on to his son the responsibility of leading an important organization, and he must now lead it in a business environment changed by the pandemic."
"I am sure Samie Lim mentored his son very well and prepared him for the challenges ahead. The PFA is in good hands," Concepcion said.
In the photo are:
Front (left to right): Dr. Samie Lim, PFA Chairman Emeritus; Atty Rowell Barba, IPOPHL Director General; Ms. Sherill Quintana, PFA President and Incoming Chairman; Mr. Chris Lim, Incoming PFA President; PA Joey Concepcion; Dr. Bing Sibal-Limjoco, PFA Vice Chairman; Mr. Robert Trota, PFA Vice Chairman; Mr. Vic Paterno, PFA Board of Trustee
Back (left to right): Mr. Jose Mari del Rosario, PFA Board of Trustee; Dr. Carl Balita, PFA Board of Trustee; Dr. Alan Escalona, PFA Board of Trustee; Ms. Elizabeth Pardo-Orbeta, PFA Director for Allied Services; Mr. Richard Sanz, PFA Chairman and Mr. Vic Gregorio, PFA Board of Trustee.