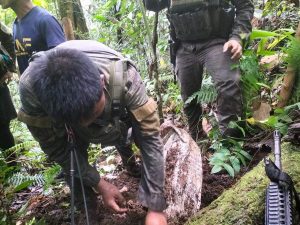 THE military reported that units from 39th and 73rd Infantry Battalion, both under the 1002nd Brigade of 10th Infantry Division, found a large arm cache in Sitio Bagyang, Barangay Upper Suyan, Malapatan, Sarangani during a weeklong activity that ended on November 16.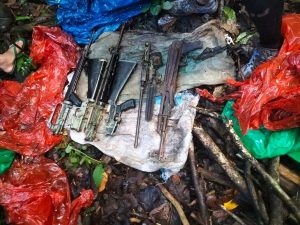 Lieutenant Colonel Ezra Balagtey, 39th IB commander, said the arms recovered were a Cal. 30 machine gun, 17 M16 rifles, seven AK47 rifles, four M14 rifles, an M203 grenade launcher and an upper receiver each for an M16 and Carbine rifle.
On Friday, a member of the New People's Army surrendered to the military unit, bringing along with him his rifle.
The former rebel claimed the rebels have been losing supporters.
About two weeks later, another leader of the outlawed group also surrendered to the military unit.