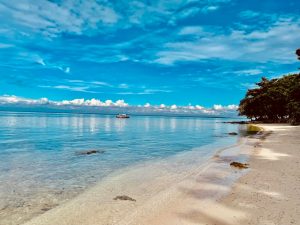 THE countdown for Christmas has truly started. Davaoenos, including their children, have started going out in droves like never before to enjoy the festive season of the Yuletide holidays.  The City's malls and premier hotels have put up their Christmas trees and themed Christmas decors as if to help dissipate the citizens' sorrows and deprivations brought about by the longstanding Covid pandemic.  Carrying the Yuletide hashtags #hopefulholidays and #delightfullydusit, Dusit's properties aim to give its highly valued guests a well-deserved celebration from room accommodations, dining, and other fun activities.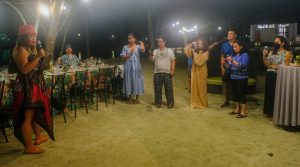 "The holiday season always brings a sense of warmth, hope and prosperity. These things became more important as the world strives to recover from the pandemic. Dusit Hotels & Resorts in Davao, along with other hospitality brands, shared the challenges of the times, but are now persevering to share the light of better days. DusitD2 Davao, Dusit Thani Residence, and Dusit Thani Lubi Plantation are all prepared with Yuletide offerings for families and friends," so said Lannie Alkuino Merilo, Dusit Thani Cluster Director for Sales and Marketing of Manila, who is in Davao to share the latest news and happenings for the Christmas season.
The Dusit Davao Team began its holiday events with a fun media party at the Dusit Thani Lubi Plantation Resort as a teaser for its New Year's Eve Festivities on the island. "This is also to acknowledge the strength in partnership between the hotel and the resort, especially at this most crucial time of the hospitality industry. The media event theme was Copacabana, which is also the running concept for the upcoming big celebration in Lubi," revealed the charming and hardworking Ariesha Faith Dimaano, Dusit Thani Davao's Marketing and Communications Manager.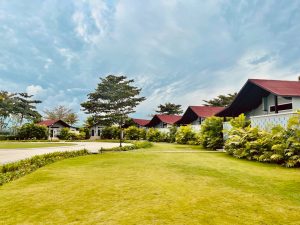 The resort offers Holidays at Lubi from December 20, 2021 to January 10, 2022, which includes an overnight stay with set breakfast, lunch, and dinner, and other complimentary treats. This exclusive island getaway, a paradise all of 36 hectares, is surrounded by natural vegetation, unspoiled reef, coral gardens and a marine sanctuary. Lubi Plantation Resort will define your ultimate vacation retreat in nature.  It is a distinctive resort with personalized service in a colonial Sri Lanka plantation-inspired planned environment with architecture designed by Manny Samson who is well respected for his cosmopolitan world view from his developments here in the country as well as abroad.  Plans for the future include building Dusit Thani Residences on the island.  Presently, a Thai restaurant is under construction.  What better place to enjoy an oceanfront vacay than at Lubi Plantation Resort for the Christmas Holidays.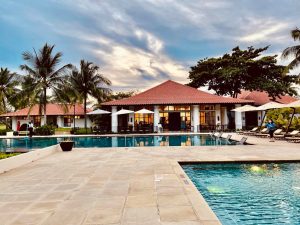 Christmas and New Year celebrations in the island require a minimum of two nights, with promising series of events. Fire dancers, drumbeaters, dance performances, and other live entertainment await guests in this two-night spectacle. A colorful fireworks display will highlight the occasion. 
For New Year's Eve, Dusit brings in Pop-Latin Band Arriba for a Copacabana Countdown Party at the Pavilion Tent. This famous band has performed for high-end events in the country, offering sultry and upbeat sound of Latin music. From salsa, samba to popular songs infused with pop Latin and authentic Latin experience, it assures everyone to have the best of times. 
Back in the city, dusitD2's Holidays at Dusit offers affordable room packages which include discounts in the outlets and Dusit Gourmet treats. For the Dusit Thani Residence, a three-night stay package awaits holiday makers from November 19, 2021 to January 10, 2022.  Christmas Eve Packages are also offered, with a generous dinner spread and Christmas brunch included. For dusitD2, it requires an overnight stay. For Dusit Thani Residence, a minimum of two nights stay is required.  
For an enjoyable dining experience during Christm::as and the New Year, all four restaurant outlets of dusitD2 have their respective promotions. At Madayaw Cafés Yuletide Eats offers a Christmas and New Year's Eve Feast, plus a Christmas Brunch and Dinner on December 25 and 26. Brunch and dinner will also be offered on January 1-2, 2022.
Benjarong Davao has a Holiday Thai Feast available from 11 AM to 9 PM. For those who want a Holiday Thai Set, it's offered from 10:30 AM-2 PM. Benjarong's special culinary offerings are available on December 24, 25, 31, 2021 and January 1, 2022. 
For gift ideas and party platters, Dusit Gourmet has the Holiday Hampers.  Platters To Go includes mouthwatering dishes like the holiday turkey, holiday ham, cakes and pastries.  Advance reservation is required.