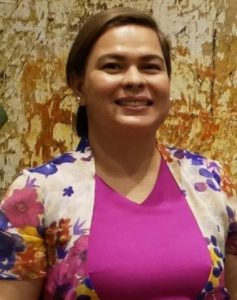 MAYOR Sara Duterte said in a Sunday message that her move to seek the vice presidency is to meet her supporters halfway.
In a video message posted on her official Facebook page, the mayor said her vice presidential run "is a path that would allow me to heed your call to serve our country, and make me a stronger person and public servant in the years that lie ahead."
Opening her statement with the universal greetings of Islam "Assalamu alaikum," the mayor appealed to "all supporters to stay calm, she also refused to meddle in the ongoing chaos over at her father's party, the Partido Demokratiko ng Pilipinas-Lakas ng Bayan (PDP-Laban), saying their problem is "their own and let them resolve the issues within their party."
"This is all politics and this will not matter in the years to come and even now when we need to focus on this country's recovery and and the people's welfare," she added a day after she filed her certificate of candidacy via substitution to become Lakas-Christian Muslim Democrats candidate replacing Lyle Uy.
She urged everyone to be "circumspect and stay the course and focus on forging relationships to unite for the good of our country."
In closing her statement, she quoted the Brahma Kumaris, which says, "The drama of life consists of elements both of destiny and freedom of choice."
"Mahal ko po kayo, mahalin natin ang Pilipinas. Shukran," she concluded.
After the mayor filed her certificate of candidacy (CoC) for Vice President through a representative, Senators Ronald dela Rosa and Christopher Lawrence Go withdrew their respective CoCs for President and Vice President, respectively.
Go, however, filed his CoC for President, replacing dela Rosa as candidate of the ruling PDP-Laban Cusi-wing. 
President Rodrigo Duterte, the mayor's father, also claimed he would file his candidacy for Vice President today, the deadline for the filing of substitution.
The President earlier said he was retiring from politics.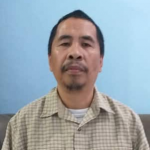 Managing Editor at Mindanao Times