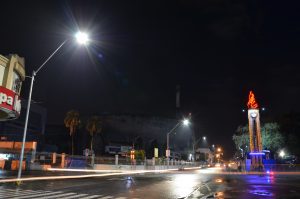 WITH the recent completion of the underground cabling project in C.M. Recto Street, Davao Light and Power Co., Inc. (Davao Light) continues to make improvements in the city of Davao by replacing the existing High Pressure Sodium (HPS) street lights to energy efficient Light Emitting Diode (LED) lights.
The LED Ordinance of Davao City or simply known as the "LED Street Lighting Project" started last 2018 in response to and in compliance with Davao City Ordinance No. 0409-18 Series of 2018 in which Davao Light shall replace all existing old-style HPS lights with LED lights on all street lighting facilities in the territorial jurisdiction of Davao within a 5-year implementation schedule.
Davao Light has been a long-time partner of the Davao City Local Government Unit. It was in 1996 when the street lighting project started to help enhance tourism and at the same time curb criminality. The project has made Davao City one of the best lit cities in the country.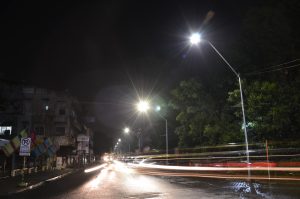 Today, the adoption of modern energy-efficient street lighting technology will provide lower energy consumption and maintenance costs as well as improve the efficiency of the street lights in terms of road safety, environmental impact, and cost-effectiveness.
To date, Davao Light has already replaced at least 50% of all existing HPS street lights with LED.
"We are currently focusing on this project and we aim to complete the conversion by the end of 2022 in compliance with the city ordinance," said Davao Light Assistant Vice President for Engineering Operations Engr. Orville C. Lazaro.
Lazaro also added that all new installation requests by the LGU have already utilized LED street lights. Meanwhile, all reported not lighting and always lighting street lights are replaced with LED.
From then until now, Davao Light has become a part of the city's rapid urbanization and will continue to contribute to the economic boom not only in Davao but also to the rest of its franchise area.