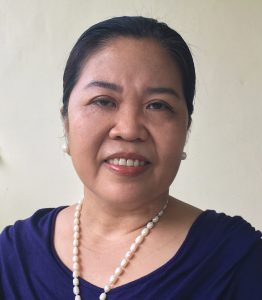 "You are one of the reasons why I started to believe in myself." 
"Your words mean so much to me. I truly appreciate it."
"You're like a mother to me."
As a teacher, I take my scholastic responsibility to my students seriously. Comments like these from my students keep me going with a light heart. And to be reminded how they look up to me for inspiration and encouragement inspires me further to willingly go the extra mile.
The month of October was Teachers' Month. It was not as grand as how it used to be celebrated before the pandemic but, at least, in the university where I teach, an Essay Writing Competition was held in honor of the teachers. I was invited to be one of the judges, so I was privileged to have read what the students have to say on the theme "Teachers at the Heart of Education Recovery".
The following are my favorite lines from the entries and an excerpt from their winning piece. I'm sharing these because I want to celebrate my fellow teachers and acknowledge their hard work especially in coping with the demands of our profession in the new normal.
* * *
Teachers' responsibility is not just educating their students but also molding a promising future for them. Despite the world's current situation, educators keep their passion in teaching and imparting knowledge to learners. Thus, the Covid-19 pandemic did not stop the education of the learners to continue to expand and improve. (Justine Agocoy)
Teachers have become the heart of global education recovery, especially during the pandemic; with their outstanding dedication, passion, and bold commitment in prioritizing learning continuity regardless of circumstances they are facing. (Celinne Bianca Ting)   
Throughout the pandemic, the instructors have shown incredible fortitude: travelling back and forth to give out learning materials, attend meetings, and conferences to improve their lessons and provide students with better learning experience…. It was never easy, but they were incredible. They were able to do so because they were committed to their duties. (Carmelle Althea Ganzan)
I cannot even begin to imagine the pressure that they must go through as the students' future lies on their hands; yet they persevere. The teachers in the new normal sacrifice so much that I sometimes forget that they are humans, too. (Divie Anne Barde)
Our teachers do not only teach us about the subjects, but they also improve our personality, confidence, and skills. They are our nation-builders, our true shapers, and real potters, who, not only shape our lives, but also empower us to light up the world. (BEA ANTOINETTE CAMBARIJAN)
Amidst global crisis, teachers serve as the matches of student's candle of dream. They light up our every single dream for us to see the majestic worth of our ambition and the bright future ahead of us. They put themselves into their fullest potential just to witness the progress and development of every student. They are not only teaching what the book has told them to teach, but they also teach us how to value every single second of our lives, especially in this time of difficulty. The efforts that they have invested into their profession is immeasurable and can never be paid by any amount of money.
Online learning became a lot easier because of our modern heroes – our teachers. They are an instrument of hope and bravery, and a tool for one's improvement and progress. Teachers will always be our bridge towards achieving our most coveted dreams. (Eduardo R. Tequillo Jr. – Winner, CMU-SHS Essay Writing Competition 2021)