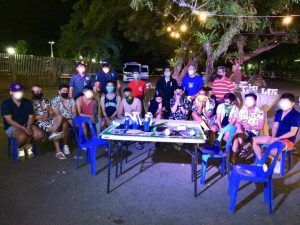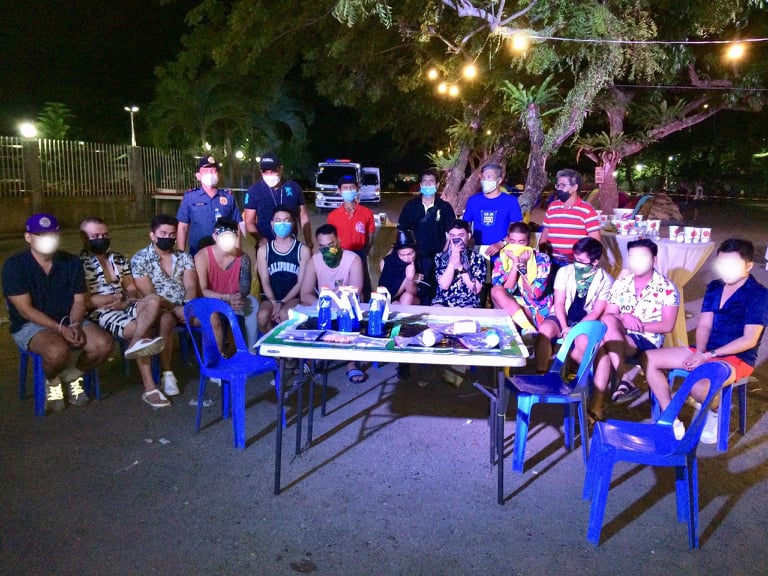 JOINT elements of Philippine Drug Enforcement Agency Regional Office XI, National Bureau of Investigation SEMRO and Mabini Municipal Police Station conducted buy-bust operation on November 6, 2021 at around 9:15 in the evening at a resort located at Barangay Pindasan, Mabini, Davao de Oro.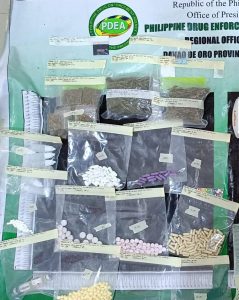 The subject of the buy-bust operation, Revsan Ethelbert Papay Elizalde, 33 years old, single and a resident of Catalunan Pequeño, Davao City was arrested for selling one (1) piece plastic sachet containing violet capsule believed to be suspected party drug worth Php. 2,000 and one (1) large vacuum sealed transparent plastic cellophane with suspected Cannabis Sativa or "marijuana worth Php. 6,000 to PDEA Agent who acted as poseur buyer.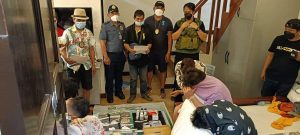 During the operation, his cohorts identified as Eana Faye Marie Olea, Bryk Jiordan Archival, Kurk Bryan Tiubot, Paolo Guerero and the twelve (12) others identified as Jomark Aping, Ariel Bueno, Edel Caballero, Ronald Chuan, Fritz Dinopol, Tom Jhun Doblas, Mark Christopher Isip, Janlord Masong, Christopher Prudente, Jesus Ragas III, Giovanni Tabanao and Jason Viduya were present and caught in the act having a drug session were also arrested.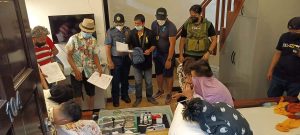 Twenty-six (26) pieces heat sealed transparent plastic sachets with suspected dried marijuana leaves in different sizes weighing more or less 200 grams worth Php. 24,000, three (3) pieces transparent plastic sachets with suspected shabu in different sizes weighing more or less ten (10) grams worth Php. 150,000, more or less seven hundred twenty-two (722) suspected party drug tablets/capsules worth Php. 1,227,400, nine (9) plastic bottles with suspected liquid party drugs worth Php. 15,000, two (2) vials containing suspected liquid party drugs worth Php. 17,000, seventy-seven (77) pieces suspected LSD worth Php. 130,000 and seven (7) bottles of energy drinks were also seized during the operation. The suspects are now detained at National Bureau of Investigation detention facility.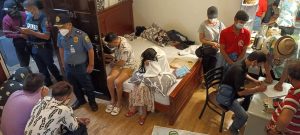 The seized suspected illegal drugs were submitted to the PDEA Regional Office Laboratory for examination. Cases for violation of Republic Act 9165 otherwise known as the Comprehensive Dangerous Drugs Act of 2002 are being prepared against the drug personalities. Photo courtesy of PDEA XI