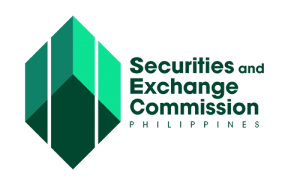 THE Securities and Exchange Commission-Davao Extension Office has reiterated its call to the public not to invest in questionable entities because of the risk of losing their investments.
The call was made after 25 residents of General Santos City filed a complaint with the National Bureau of Investigation national headquarters after claiming that an entity failed to honor its promise for a 30% monthly return of investment.
Lawyer Katrina Jamilla P. Estares, SEC-Davao Extension Office director, said the public must always consider that, aside from not having licenses, when an entity promises huge investment, it is automatically a red flag.
A company that wants to engage in investment-taking would need, aside from a huge capital, "facilities that would prove that its operations are sustainable like investment houses and licenses for investment-taking aside from company certification and permits from the local government unit," said Estares.
"There should always be an assurance that the company will be able to sustain its operations and provide profit to its clients," she added.
One of the investors, a public school retiree, also made a similar call as he suspected that the entity, Mers Business Center, has started operating again as another scheme to cover its previous tracks.
"Protect your money and please don't invest in questionable schemes," said the retiree, who invested about P1.5 million including the loan that his wife obtained for the purpose, in a phone interview with TIMES.
Based on the complaint, a copy of which was sent to TIMES, the group had a total investment of about P10.5 million with the highest single investor losing about P2.33 million. 
"I fear that more people will fall into his (entity's owner Reynaldo Camingawan's) scheme as we were informed that he has started setting up another entity in other places even as he has gone into hiding," the retiree said.
Although Mers started operations in June 2020, the retiree said he only started investing in January this year, just months after he was able to cash in on his retirement.
After retiring, he decided to buy a new vehicle that he could use so he could park his rickety jeep aside.
But when he started entertaining investing in Mers and because he did not have cash, he sold his new vehicle for half its price, from P1.4 million to P780,000.
As he was able to receive the initial return of investment, as payout was done every month, he and his wife decided that she, also a government employee, borrow money from the bank so they could increase their investments.
"Camingawan would always urge investors to invest more because of the huge returns," he said, adding that many of those who lost their money were either members of the police, teachers and retirees. 
He said Camingawan, who would attend weekly meetings every Monday until August, said in May that there is no problem in providing them their profits because he "had P680 million of cash at home" and that the entity had about 121,000 investors at that time.
It was in August when, to the investors dismay, the payout stopped and Camingawan disappeared as they raided his house in the city with no one to be found.
In May, the SEC released an advisory against Mers after it received reports that it was soliciting investments from the public even without the necessary legal personality like a license. Aside from not having a license, the SEC also said the entity was promising a huge return of investment of 30%, something that characterizes entities that go into scams.
The same advisory also flagged Camingawan as he was among the top lieutenants of Pastor Joel Apolinario, the man behind the Kabus Padatuon (Kapa) investment scheme. Apolinario has been detained following his arrest in July 2020 in Surigao del Sur.
The retiree said that although he knew about the story of Kapa – he was among those who invested in it, but was able to recover what he invested – he was still drawn to Camingawan's scheme because the latter was a pastor of a regular religious congregation that many believed in him.
"When I asked (the person who offered the scheme) of whether it was Ponzi or not. I was told that it was not the return of investment would be taken from the profits of the investments that he has set up," he said.
"I will never invest in Ponzi (scheme)," he said, referring to the scheme of Charles Ponzi in the US and Canada which paid earlier investors with the money collected from new investors in 1920.
Camingawan also assured them that his entity would be able to pay them the return of 30% of their investments because it has big businesses.
Among those businesses were distribution of petroleum products, cooking oil production and fishing. 
However, the investors took notice of some flaws in what Camingawan identified as his investments. "His investments were all lies," the retiree said.
On the petroleum product distribution, they were told that aside from the tanker that buys oil from the Middle East, the claim was that it was running four gasoline stations in General Santos City. When they decided to ask the gasoline stations whether Camingawan owned these establishments, they were told that he was not the owner.
When they confronted Camingawan about this, the investors were told that those working in these establishments knew nothing about ownership as the transaction of buying them was finalized with the previous owners.
On the cooking oil production, they found nothing about it.
On fishing, Camingawan told them that he bought the 12 big boats of Kapa, but they eventually found out that these were among the assets that the government has frozen because of the cases filed against Apolinario and others in relation to the Kapa investments.
When he was confronted about the advisory of SEC, Camingawan would assure them that his entity would be able to secure the needed secondary license as he had "given" someone P50 million for the processing of the license.
Estares said the public should have been wary about entities like Camingawan's because, aside from being similar to Kapa in scheme, SEC would not outrightly grant any license unless the entity is thoroughly scrutinized and proven to have what it takes to operate an entity that would go into investment-taking.
Only the SEC main office is authorized to grant licenses to companies that want to sell securities.
Asking why his group decided to file their complaint before the NBI national headquarters, he said Camingawan would always claim that he had protection coming from local law enforcers.
"I seem to believe that he really was protected because he seemed untouchable," added the retiree, who has gone back to relying on his old rickety jeep.