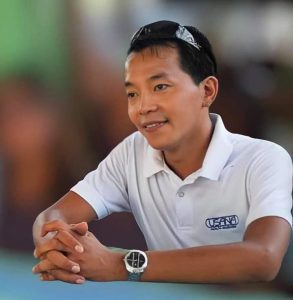 THE Police Regional Office has created a special investigation task group to solve the murder of a journalist in Bansalan, Davao del Sur.
Heading the task force is Police Deputy Regional Director for Operations Bowenn Joey Masauding while the members are Chief Regional Investigation and Detective Management Division Alberto Lupaz, Davao del Sur Police Provincial Office Officer-in-Charge Giuseppe Geralde, Provincial Investigation Detection Management Unit Chief Rodante Varona, Provincial Crime Laboratory Office Chief April Fabian, Bansalan Municipal Police Station Chief Glenn Ipong, and Public Information Office Chief Alan Verginiza.
The goal of the body is to track down those responsible for the murder of Orlando "Dondon" Dinoy, a journalist who was gunned down in his apartment on November 1.
Masauding said the task group will ensure that its investigation will be impartial and those who are responsible for the crime will be brought to justice.
Geralde urged those who have pieces of information on the case to help the investigators solve it.
He also assured witnesses that his office will ensure their safety as they will be placed under the Witness Protection Program of the Justice department if they qualify.
"The media practitioners are also encouraged to inform the PNP of any problems they experience to deter any criminal act that will arise in the future and to further prevent this kind of incident from happening," he added as he denounced the killing of Dinoy.