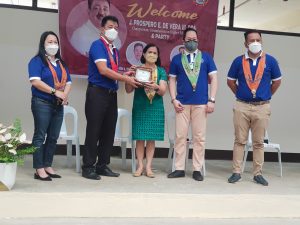 THE UNIVERSITY of Southeastern Philippines unveiled the School of Medicine at USeP Tagum-Mabini Campus on Oct. 16, 2021.
No less than the Chairman of the Commission on Higher Education (CHED) Dr. J. Prospero "Popoy" De Vera III with CHED commissioner and USEP Board of Regents chairman Dr. Aldrin A. Darilag, UniFAST executive director, Atty. Ryan L. Estevez, and CHEDRO XI regional director Maricar R. Casquejo graced the Inauguration of the Doctor of Medicine Program with the University President, Dr. Lourdes C. Generalao.
The University secured the Government Permit to operate the Doctor of Medicine (MD) program in its School of Medicine (SoM) after the CHED Technical Committee for the MD program recommended the issuance of a government permit last Aug. 31, 2021.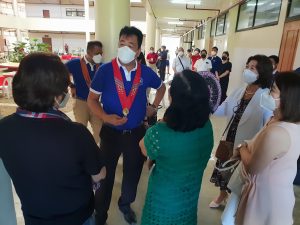 USeP is the first among the State Universities and Colleges (SUC) in Davao Region and the third SUC in the country to offer MD program. Aspiring medical practitioners in Davao Region can now study the  field of Medicine.
Moreover, to address the shortage of doctors in rural areas, RA 11509, otherwise known as the "Doktor Para sa Bayan Act," was established to give Medical Scholarship and Return Service (MSRS) program for deserving students in SUCs. On the other hand, CHED is actively assisting top SUCs that want to develop the Doctor of Medicine program in their institution. 
De Vera challenged the institution to produce competitive and top-notch graduates in the future. "Four years from now, I expect you to have the 100% passing rate in the licensure examination," De Vera stated.
De Vera further emphasized the excellent performance of SUCs in producing Medical Practitioners in the country. 
"I want to show that public investments in Medicine are going to produce very good graduates," De Vera said. He also announced the commission's approval to the P25 million nitial funding to USeP and another P25 million upcoming budget from CHED's Institutional Grant. PR