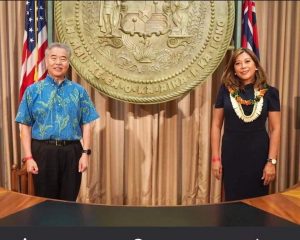 IT was, indeed, a surprise when I got a personal invitation from the Philippine Womens' College (PWC) of Davao's Chancellor and Chief Operating Officer Vicente Antonio V. Pijano, III, on the occasion of the institution's virtual Graduation Exercises last October 23, 2021.  "This year's invited Commencement Speaker who happens to be the third Francisca and Conrado Benitez Awardee is Hawaii Senator Benette Espineli.  It is the highest award, which is named after the institution's founders, bestowed by the PWC of Davao to a member of the PWC Community that recognizes invaluable contributions to society. The good Senator acquired her early education at PWC of Davao where she finished her elementary grades in 1972 up to first year high school in 1973," Prof. Pijano proudly informed.
     Professors Brenda Barba and Emi Englis assured me that the good Fil-Am Senator from Hawaii is one admirable motivational speaker.  "Senator Misalucha is a good motivational speaker who can give stimulating speeches that could encourage listeners to take action to better their lives.  Motivation, inspiration and encouragement for the new graduates are important especially in these difficult times we are facing.  They have to be reminded of their purpose and the ability to achieve their goal in becoming productive citizens of our country.  Seeing people like Senator Misalucha succeed and achieve her goals will surely inspire us to act and fill us with desire to fulfill our own aims and ambitions.  The good Senator offers us hope, faith, and the belief that if it could happen to her, it can happen for us as well," persuaded Prof. Emi Englis in all seriousness.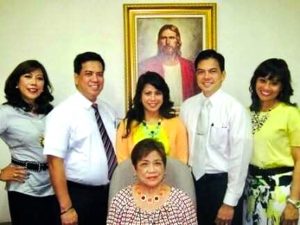 Senator Misalucha was born to a public school teacher, Avelina Espineli Misalucha, while her father, Benjamin Robledo Misalucha, was a milkman by day and a student of the University of the Philippines at night.  "My parents may have been born with modest means but both were honest, smart, hard-working, and had big dreams for themselves and their family," revealed Senator Misalucha who was the oldest of the five children in the family.  With all humility, the good Senator also divulged that they once lived in a small and narrow street in Pasay City called Mapagkalinga which continues to be a working class community to this very day.  "It was a loud, hot and sometimes even a dangerous area…It is characterized by dwellings that have seen better times…houses that were built wall to wall right next to each other without any breathing space in between.  It was in this very humble circumstances that I was born to a wonderful God-fearing family."
     It was only when Senator Misalucha's father got a job in a pharmaceutical company that things got better for the family.  Her dad was assigned a job in Mindanao with Davao as his base.  "My parents believed in the value of a good education and so they made sacrifices and sent all of us to the best schools even if they could almost not afford it.  They sent me to PWC of Davao…It was a rough transition.  I was shy and lacked confidence.  I had a few close friends and if you ask my batchmates today, many may not even remember me at all."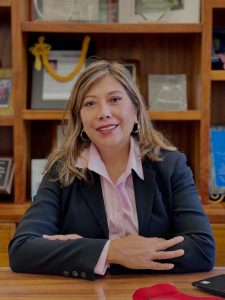 It was as a freshman in high school though that Senator Misalucha finally started to shine as she narrated, "Declamation was my medium and I represented my grade in a few contests.  I also discovered my love for writing.  What I did not realize was that over the years, the seeds of excellence were indeed implanted in me by my wonderful teachers at PWC."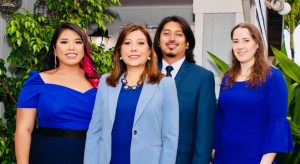 Senator Misalucha started her professional career in Hawaii as a news reporter and consumer advocacy segment producer of KHON Channel 2, then highest rated news station.  "When I arrived in Hawaii, I noticed that there were a lot of second or third generation Filipinos who were embarrassed about their identity.  I was appalled by this attitude and thus, began my lifelong work of changing hearts and minds by leading Filipino organizations and bridging networks to inspire the younger generation of Filipino-Americans to be proud of their heritage."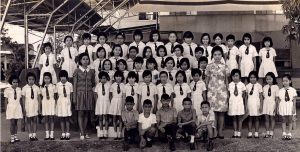 Senator Misalucha, according to a Hawaiian press release, "is a community leader in Hawaii who has held key executive positions in banking, marketing, public policy and community outreach sectors, often pioneering roles for women and minorities which have brought her a number of awards and distinction. She is fluent in three languages; and has embraced Hawaii as her home for 36 years."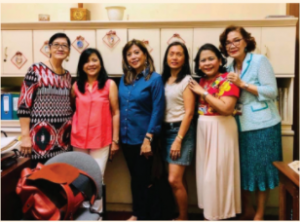 "It is our great honor and privilege to honor one of our own.  Senator Benette E. Misalucha is the epitome of service and leadership…The PWC of Davao celebrates her achievements as a shining example of graduates of the College.  Her achievements as PWC alumna have truly shown the real essence of being Philwomenian," professed Prof. Pijano with much admiration for the good Senator of Hawaii.