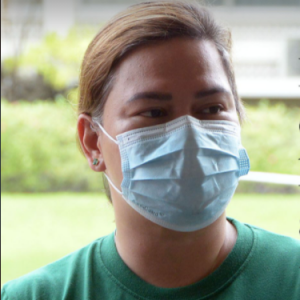 MAYOR Sara Duterte, in her Executive Order (EO) No. 59-A Series of 2021, banned establishments from serving liquor for consumption and Davaoeños from drinking alcohol in public places starting October 25, 2021, to January 15, 2022.
The mayor issued EO 59-A, also known as "An Order Providing for the Modified Guidelines on Liquor Ban and the Lifting of Curfew Within the City," a few hours after her Special Hour program over 87.5 FM Davao City Disaster Radio (DCDR) on Monday afternoon.
In the first version of the EO, Section 2 on consumption did not specify the 24-hour daily ban.
Serving liquor for consumption in bars, restaurants, sari-sari stores, palengke (wet market), videoke, and other business establishments is prohibited along with drinking liquor in all public places – including but not limited to streets, alleys, pathways, and outside of gates.  
The EO bans the selling of liquor from 1 a.m. to 8 a.m. every day, thus, no person or entity shall sell liquor or any alcoholic beverages during this period.
Mayor Duterte said alcoholic beverages may only be served and consumed inside private properties. 
In her EO, she said, "There is a need to ease and loosen restrictions following the decrease in the number of cases reported and the active vaccination rollout within the city."
She said the easing of COVID-19 restrictions, such as allowing liquor drinking in public places, will be made slowly depending on the good effect of vaccination and the availability of medicines.
The curfew in all public places has also been lifted.
"We will see if at any time we can expect massive surge, we will again modify the liquor ban and atoang (our) curfew. But for now and hopefully until January 15, mao na sya ang guide sa atoang liquor ban og curfew diri sa Davao City (that's our guide for our liquor ban and curfew in Davao City)," the mayor said.
 EO 59 cited that Davao City, which has been placed under Alert Level 3 from October 20 to October 31, 2021, is currently at 71.77 percent for first doses and 62.19 percent for second doses of its herd immunity target of 1.2 million as reported by the Davao City Task Force on COVID-19 on October 25, 2021.
For the full provisions of EO 59-A, check out https://www.davaocity.gov.ph/transparency/executive-orders/2021-executive-orders/.