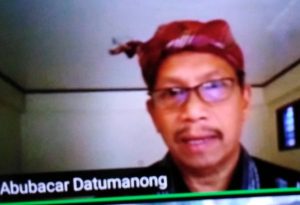 THE National Commission for Culture and the Arts (NCCA) is winding down the celebration of the National Indigenous Peoples (IP) Month this October. 
Various agencies, namely the National Commission on Indigenous Peoples Office, Office of Muslim Affairs, Commission on Higher Education Technical Education, and Skills Development Authority are among the agencies celebrating the annual event.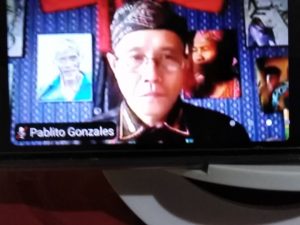 The theme of this year's Dayaw, "Katutubong Filipino: Atin ang Tagumpay" highlights the ways in which Philippine Indigenous Peoples firmly manifest their optimistic views and practices or their "strategies of prevailing" in the midst of adversities.
This year, approximately more than a hundred representatives from various indigenous groups will gather at their communities where they will conduct engaging cultural performances, timely discourses notably on the shared cultural values embodied in their responses to the current crisis, which entails the widest dissemination of the Indigenous Peoples Artistic and cultural ways of living, presenting, and celebrating their diverse cultural heritage, traditional art, and knowledge, and recognizes and appreciates their efforts to safeguard intangible cultural heritage.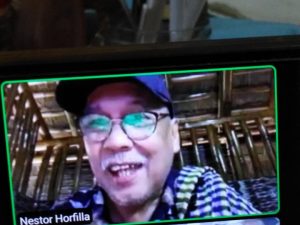 These activities were video documented, presented into five episodes – Pagpapasinaya sa Tagumpay… The Dayaw Opening Ceremony on October 9, 2021…..Dayaw sa Sebangan…. The Southern Cultural Communities on October 17, 2021….Dayaw Sito Lubbon Na Unnot… The Northern Cultural Communities on October 24, 2021….Dayaw sa Butnga…. The Central Cultural Communities on October 30, 2021…and Pinagtagumpayan.
The Dayaw Closing Ceremony on October 31, 2021, will be aired over social media platforms and television.
To ensure that the different activities and their key messages cohere towards an effective and lasting cultural education among the diverse publics, the IP Month aims to reach out to, the program will include themes such as :
Spirituality and Well -being

Indigenous Learning Systems

Young Indigenous Entrepreneurs

Safeguarding of Intangible Cultural Heritage

Responses to the Impact of Climate Change and Disasters
Special events shall be pursued including the promotion of Anyo: Assistance for Filipino artisans virtual exhibit and the video documentation on Intangible Cultural Heritage, the virtual launch of the Schools of Living Traditions  E-learning Resources, and the virtual launch of the book El Folk-Lore Filipino and English Translations. The event shall culminate with recorded performances of various art forms such as dancing, epic singing, or poetry writing.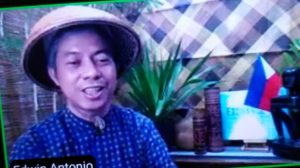 This 2021 IP Month celebration, in coordination with the  National Historical Commission of the Philippines, Year of the Filipino Pre-Colonial Ancestors is also celebrated. The launch of the book El Folk-Lore Filipino will also be the NCCA's contribution to the celebration of the YFPCAI, highlighting the voice long forgotten, both in our national and world history, that our ancestors had a significant contribution to the achievement of science and humanity.
The SCTTA is led by Comm. Abubacar Datumanong, head of the Southern Cultural Communities, and Dr. Edwin Antonio, and Mr. Pablito Gonzales, the committee head of the Northern and Central Communities, respectively, with each committee consisting of 15 clusters.