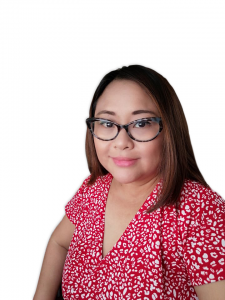 WHAT  does it feel like to be Sally Jonson these days? The mother of artist Bree Jonson, who was found dead in a surf town in La Union, is facing a nemesis with a net worth of 1.1 billion US Dollars. That's probably enough to scare anyone. But Sally is not one to be intimidated. A single mother. The eight of nine kids – mostly girls. She had to raise herself as a kid and she had to raise her daughter all by herself too. 
Right now, even if the advocacy page Justice for Bree Jonson has thousands of followers, she's still practically a one-woman army as she fights our country's inconsistent and vague justice system. She's been a survivor and she will strive to survive this tragedy too.
Her daughter was with "boyfriend" Julian Ongpin when she died. It was her first day in town to start her Artist's Residency and set up her studio. She just had a commercially successful exhibit a few months back in Manila. She just turned 30. She had plans. Then this boyfriend, who Sally has not met nor heard about ever since, tells the world that her daughter has committed suicide – despite marks on her body suggesting otherwise.
If there's anything stronger than a lie detector, that would have to be a mother's intuition. If only that's acceptable in court but it's not. 
Mothers often say they would step in front of a bullet to save their child's life. Many animals act the same way. It's called maternal aggression and it's still mostly a medical mystery but it's real. It's the instinct to protect and even attack when there is a threat. And it stays on. Mothers remain mothers even when their children have become adults. 
I saw that in Sally. While everyone calls her daughter Bree, she still calls her Trixie. Because like any mother, even though Bree is already thirty, she will always look at her child like she's perpetually three. For a mother, her child will always need her help. She will always need her mama's protection.
And this is what really makes it very painful for a mom who lost her child. The mother nags herself – why wasn't I able to protect my baby this time? Guilt. Regret. Anger. A mother brings these all to the grave with her. 
Because a mother never forgets a child. We have a very popular song in the Philippines that says that line in Filipino. It's a classic funeral song. And yes, it was sung during Bree's interment. Tears flooded the place – as expected.
But why can't the mother forget? Isn't that a little bit prejudiced on the father? Well, science can explain it. The idea that a mother and child's physical bond ends at birth is not completely true after all. Thanks to feto-maternal microchimerism (FMM), it turns out that a pregnant woman will harbor cells from her child. And not only that. These fetal cells end up in the mother's heart and develop into cardiac tissue. So, the idea that a child will always be carried in her mother's heart is not only a metaphor – it's a scientific fact. Mother and child are forever connected. 
On October 28, Sally is set to do the 40th Day Memorial of Bree's passing. In Catholic tradition, the purpose of this commemoration is to say goodbye and to tell the departed to no longer come to the bereaved.  This is based on the belief that a person who just died still wanders the earthly realm for 40 days. When the 40th day comes, tradition says that the living can no longer grieve about the departed and that they must move on with their lives. At this point, all funeral wreaths are removed from the grave and burned. It's the end of the long farewell. And for Sally, the start of an arduous battle for truth and justice.
From a grieving mother to another, I'd like to tell Sally that she will never be the same after this. The wound will leave a scar. Her child's remains may be buried six feet under the ground, but the cells remain embedded in her heart. Mother and child will always be together from birth to death.  
BIONOTE:
Virgilind "Jill" Palarca graduated with honors at UP Diliman in 1999 and worked as an associate producer for MTV Asia and a writer for television and events before becoming an educator. She teaches Media and Information Literacy at the ADDU Senior High School. She is also a filmmaker and has won Best Screenplay at the 2014 Mindanao Film Festival. She is a mother to angels, Meryl and Lyanna, and rainbow baby Andy.