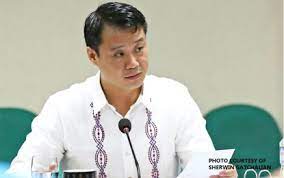 SENATOR Sherwin Gatchalian has suggested it would be better for private companies to help ailing electric cooperatives to eliminate the problems they are facing, as well as relieve the government of the subsidies that it provides these entities.
At the hearing on the 2022 budget for the Department of Energy and other related agencies on Friday, Gatchalian, who presided the event, said private companies are better at operating these entities.
"I really feel that if everything else is not working, the private does it. In fact, the private sector does it better when it comes to operations," Gatchalian, pointing out that allowing the private sector to operate these cooperatives will not burden the government in providing subsidies to those that are not efficient.
On the part of the National Electrification Administration (NEA), Emmanuel Juaneza, newly appointed chief of the agency, told the senators that the agency is willing to discuss the issue with private companies that want to invest in electric cooperatives.
This is one of the strategies that the agency is looking at in order to ensure that areas are provided with better electricity services.
"We are looking at other ways of setting aside the step-in rights to be exercised by NEA if there are private participating entities (and) if they are willing to invest in these ailing cooperatives," Juaneza said.
He admitted it is difficult for the agency to provide help to the cooperatives because of key issues like financial health as well as legal ones.
In the Davao Region, although the Davao del Norte Electric Cooperative (Daneco, which has changed its name to North Davao Electric Cooperative) was finally excluded in the list of ailing cooperatives, there has been a clamor for Davao Light and Power Co. (Davao Light) to take over its remaining franchise area in Davao del Norte.
Despite their differences in political leanings, officials of the province, headed by Gov. Edwin Jubahib, have signed a position paper calling for the takeover of the electric cooperative's remaining area in the province by the private company. Only one mayor, Eufracio Dayaday Jr. of Asuncion, did not sign the petition.
The petitioners accused the cooperative of inefficiency in providing power in the province even as they called on President Rodrigo Duterte to help them achieve their goal of canceling its franchise in the province.
Aside from Davao City, Davao Light has been servicing Panabo City, the towns of Sto. Tomas, Carmen and Braulio Dujali in Davao del Norte.
Energy Secretary Alfonso Cusi also recommended two years ago the cancellation of the franchises of 17 cooperatives, including Daneco, because of their problems.
It was during the term of Edgardo Masongsong at the NEA when Daneco was delisted from the ailing list.  
In August, President Duterte fired Masongsong.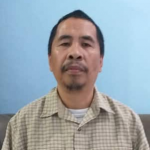 Managing Editor at Mindanao Times