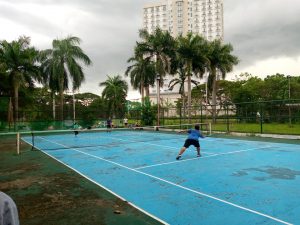 THE city government has announced that outdoor exercises and other similar activities like non-contact sports are allowed as the city is placed under Alert Level 3 until the end of the month.
Dr. Michelle Schlosser, COVID-19 Task Force spokesperson, said Wednesday that the directive also covers all ages.
"Diri sa atoang guidelines sa Alert Level 3, allowed ang outdoor exercise for all ages. That means even the kids and senior citizens, they can do that since it is within essential activities," Schlosser said.
However, she urged parents to accompany their children when they go outside of their homes and that they must ensure that they and their children follow minimum health standards.
She said minors and senior citizens may go out of their homes provided their activities are essential like undergoing medical checkup and other similar activities.
"It relies on the essentiality and purpose of the travel," she added.