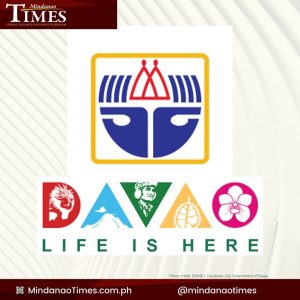 THE CITY Social Welfare Development Office (CSWDO) has called on the public to help rescue children caroling in subdivisions or any other places, considering that COVID-19 protocols prohibit them from leaving their homes unless for essential purposes.
CSWDO head Marlisa Gallo told the City Information Office that they received reports of young children going house-to-house to solicit money after caroling.
She said, "I-report sila sa police or sa CSWDO. Ayaw jud hatag aron dili mubalik. Nag-tandem ang police og social workers. I-rescue sila sa police, i-assess sa social workers kung paulion ba (Report it to the police or to the CSWDO. Don't give them anything so they won't return. The police and social workers are working in tandem. The police will rescue them while social workers will assess if they will be sent home)."
Gallo said that, usually, the children rescued are not from Davao City.
"Kung naay magsuroy ipa-report. Dili gyud tagaan aron dili na masuroy. Hibaw-an nako dili taga Davao. Naay social worker from Tagum mag turn over daw pero pagpangayo namo sa names, dili diay taga Davao (If you see anybody loitering, report it. Don't give so they won't keep on loitering. I've learned they are not from Davao. A social worker from Tagum wanted to turned over those they have rescued but when asked for the names, they turned out to be not from Davao)," she added.
She also said that some of those who come from the south, who are usually accompanied by adults, would stop at the Sirawan checkpoint in Toril and from there, enter the city by other means. But the Bantay Dagat, according to her, is also monitoring the activities of those who want to come to do their caroling activities. Christmas in the Philippines is celebrated as early as September.  
Meanwhile, Atty. Gallo said the anti-COVID-19 vaccination at the People's Park continues and is open to all sectors and walk-ins. She underscored that the Badjao community has become receptive to the city's vaccination rollout program.
"Hatod-sundo nato sila pag magpabakuna, ginatagaan pud sila og ayuda (They are being transported for vaccinations and they also receive aid)," the CSWDO chief said.
She said that aside from catering to sectoral groups, they also cater to those without proper documents.
From September 27 to October 1, a total of 3,831 were served at the People's Park – 1,004 from the youth sector; 934 women; 379 drivers; 203 construction workers; 139 daycare parents; 79 government employees; 75 vendors; 73 PWDs, 72 seniors; 43 solo parents; 42 from the Badjao community; and 788 walk-ins.