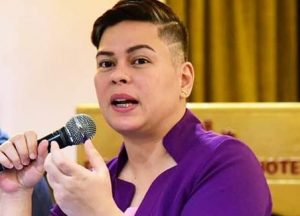 MAYOR Sara Duterte said the city will incentivize Davaoeños who would get their first dose of the anti-COVID 19 vaccines to convince more people to get inoculated. 
"We are already talking about incentivizing the vaccination for the first dose, and there are already suggestions earlier kung paunsa (on how to) mag-incentivize. We'll try that in some of our vaccination centers, and then we'll see kung daghan ba tao moadto sa (if more people will go to) vaccination centers," Mayor Sara Duterte said on Monday over the city-operated radio station. 
"Understandable naman pud gud ang incentivizing nato karon kay naa na ta sa point na ang mga dato dili na sila moadto [sa vaccination sites] kay mas importante sa ila ang ilang pang-adlaw adlaw. Our incentives will be directed at that," she said on incentivizing vaccination to finally reach the target first doses.
According to the Davao City Vaccination Cluster report as of Sept. 25, Total Vaccine Administered for
1st Dose: 716,793 and 2nd Dose: 583,002
Priority A1 (Health Care Workers)
1st Dose: 60,966
2nd Dose: 53,100
Priority A2 (Senior Citizens)
1st Dose: 90,097
2nd Dose: 84,052
Priority A3 (Persons with Comorbidities)
1st Dose: 165,446
2nd Dose: 145,099
Priority A4 (Essential Workers)
1st Dose: 340,477
2nd Dose: 272,967
Priority A5 (Poor Population)
1st Dose: 59,807
2nd Dose: 27,784