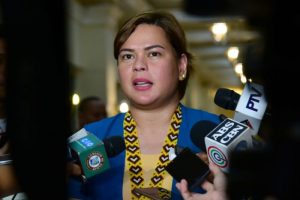 THE newest political party to push for the candidacy of Mayor Sara Duterte for President is set to hold its national directorate conference on September 28 in Tagum City, Davao del Norte.
Based on the information relayed to TIMES, the Partido Pilipino sa Pagbabago (PPP) will hold its conference at the Big 8 Hotel in a hybrid format where some of the attendees will be viewing the event online.
To preside the event is Leonardo A. Fernandez, a successful businessman and a seasoned political strategist. Fernandez and a select group decided to form the party as part of establishing a grassroots based group that will push for measures in government that will benefit the ordinary citizens.
The party is necessary, it said in its primer, because the country is facing challenges that need "new approaches, structures, abilities and commitment."
It also lamented that the political system has been weak because of its weak party system that has been "exemplified by turn-coatism" which has resulted in political parties not being responsive to the needs of their members.
It said that it is supporting the candidacy of Mayor Duterte in case she finally decides to run for President as the filing of candidacy for the 2022 elections is set to start within the week. It added that it is supporting the administration of President Rodrigo Duterte.
The mayor earlier expressed her not being available to run for the position due to a family agreement that only one member will seek a national post. Her father has accepted the nomination of his party, the Alfonso Cusi faction in the Partido ng Demokratikong Pilipino-Lakas ng Bayan, as its candidate for Vice President.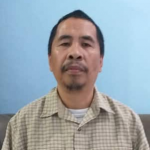 Managing Editor at Mindanao Times