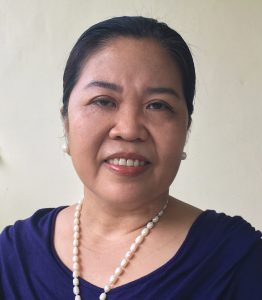 WE ARE excited when September comes. It's the beginning of "ber-months", and it signals the coming of the Christmas season (at least for most of us, Pinoys). But not many of us have noticed that Grandparents' Day is also celebrated in September. This year, it was on September 12. I saw some posts on social media that day that were dedicated to their grandparents. Popular or not, I believe it's a good idea to celebrate our grandparents (or their memories) more than just once a year. 
A friend, Joan Acosta, has blogged about loving grandparents well, and I am delighted to share what she has written, including some of her wise and practical tips on how to honor our grandparents. 
***
Last night, I heard my daughter giggled with her lola as she was given a bath. She came to me saying, "I love taking a bath with Nanay's help!" On many days, when her dad and I get busy with WFH duties, she would spend time talking and being with Nanay in the garden, as Nanay tended to her plants and fed her dogs. And almost nine months after relocating to Davao City, our daughter is already speaking in Cebuano, thanks to her constant interactions with Nanay. These are just a few of the many ways we have benefitted from having a grandparent in our home life.
For the majority of grandparents in the Asian culture, they are expected to live with grown children and their families. The beauty of this setup is that they are able to pass on a rich family history through their talk-times with the younger generation, and they help fill in some of the gaps when parents find it difficult to fully attend to their children because of work demands.
Last month, my own mother passed away from diabetes and kidney complications. She was such a good support to my brother's family in Cebu City, and the children felt and mourned the loss of this very loving grandma.
My 8-year old nephew Caleb wrote this goodbye letter to her:
Things I thank my Lullula for: Thank you for helping me in my assignments while you were still here. Thank you for coming with me when we go to the bus for Robinson's choco bread and hot dog bread, SM bus for looking at stuff in SM Seaside and the Beep bus when we go to Ayala. How did you know how to bake sweet cake and pancakes? Why are you only interested in old stuff? Lullula is an awesome grandmother to me and my siblings!
Good grandparents are capable of loving and serving their families sacrificially. They deserve to be honored for all they've done in raising us up, and what they continue to do by loving their grandkids well. They are our family treasures, and they symbolize hope, strength, resilience, and perseverance to our future generations.
To couples whose parents are still living, or who have the privilege of having them live under the same roof with their grandkids, my humble tips for honoring them would be:
To recognize their contributions to your life and to your kids by thanking them, not just in words, but also with support (a.k.a. cash incentives). For us, we incorporated their support in our family budget when we lived far away from them in the past. It's a modest sum since we are Christian workers, but we thought we should still send, since they are retired and not capable of earning anymore.

To give them their own space–like a room, at the very least– in the house, plus freedom to pursue their favorite hobbies.

To spend quality time with them through special occasions and bringing them to outings. To those who live far away from each other, it's good to keep in touch at least weekly through video chats.

To make sure they have their minimum of twice-a-year medical checkups.

To assure your parents by letting them see that you're doing your best to raise up their grandkids, and not dumping the sacred responsibility of parenting to them. Besides, they should not be burdened anymore with the major needs of our kids, because they already had their time with us.
In my experience, having a grandparent with us has blessed my child immeasurably. I see how this setup is a godsend to us, especially during this time of pandemic. I'm very appreciative of the growths I've seen in their time with each other…growth in both skill and in character. Such a blessing for my daughter to grow up with a loving grandparent in her life!
To all grandparents, have a happy celebration of your special month!
Joan is a full-time staff of Cru, an international, interdenominational Christian organization. She and her husband, Reuben, have one child, Rachel, and they are now working with FamilyLife Philippines, a ministry of Cru.