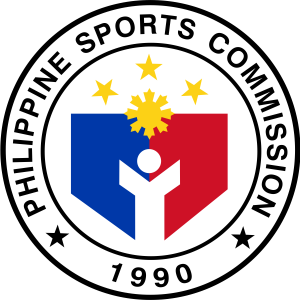 THE Philippine Sports Commission Women in Sports presents the Gintong Gawad Award 2021 as a national search for ground-breaking, inspiring, notable, timeless, outstanding contributions to grassroots women in sports.
"We are happy to finally recognize and pay tribute to remarkable achievements in sports of women and of outstanding initiatives for women in the communities throughout the country," says PSC Chairman William Ramirez.
He further said, "Through the years, we have witnessed the continuing recognition of excellent performances in elite sports, but none so far yet for those in the grassroots, particularly women. We have Republic Act 10699 (National Athletes and Coaches Benefits and Incentives Act) which provides benefits and incentives for national athletes and those winning in international sports competitions. There is also the Philippine Sports Hall of Fame established through Republic Act No. 8757 which aims to immortalize the Filipino Sports heritage and to honour remarkable performances of Filipino athletes, trainers, and coaches."
Gintong Gawad is a milestone initiative that will inspire community-based athletes, coaches, sports leaders, benefactors, sports scientists, and innovators to continue helping in the development of women in sports.
For this year, Gintong Gawad invites The Provincial Government Units and Metro Manila Mayors to send their best entry (nominee) from October 1 to November 30, 2021, for each of the eight (8) categories. Anyone that can help provide valuable information is advised to connect with their respective Provincial Government offices. Categories for this year are: Babaeng Atleta; Modelo ng Kabataan; Babaeng Atleta, ng Kabataan (PWD); Babaeng Tagasanay ng Isport; Ina ng Isport; Lider ng Isport sa Komunidad; Kaagapay ng Isport sa Komunidad (Benefactor/Sponsor, Natatangi at Makabagong Produktong Pang-Isport; and, Proyektong Isport Pang Kababaihan.
Concerns and clarifications may be coordinated with the Gintong Gawad National Screening, Technical, Evaluation and Validation (STEV) Secretariat: Email psc.gintonggawad@gmail.com; General Concerns 09493695717; 09451755464; – 09668663793; 09395988088; MM & South Luzon – 09560654003; North Luzon 09094590303; Visayas – 09053537169;