THE CITY government has informed the Inter-Agency Task Force for the Management of Emerging Infectious Diseases (IATF) about the low acceptability of Sinovac and Sinopharm vaccines.
Mayor Sara Duterte on Monday said the city government came up with a resolution to inform the national body because this has become a huge challenge in the rollout of the program.
Duterte said the city task force noted people would troop to the vaccination sites if Moderna and Pfizer are being used, but when the vaccines are Sinovac and Sinopharm "there is a low interest."
"We have a moral responsibility to let the IATF know what is happening on the ground," the mayor added.
She said there is a need for the national government to look at what can be done, particularly on whether it would be better to buy more Western-made vaccines.
Sinopharm is a product of China National Pharmaceutical Group, while Sinovac is made by Sinovac Biotech Ltd., another Chinese company.
"If possible, we shift our purchases to Moderna and Pfizer (vaccines) because this will help in the rollout of the vaccination program," the mayor said.
Aside from adding more vaccination sites, the city government is set to implement a vaccination rollout in the evening. The mayor said two sites have been identified for this purpose and the schedules for these sites will be included in the online vaccination scheduler where those who want to get inoculated can apply for a specific place at a specific time.
Despite the setback in the use of specific vaccines, the mayor urged the people not to choose a specific brand to ensure that they get vaccinated as soon as possible.
She reminded them that "time is of the essence during a pandemic."
Aside from those who wanted to choose brands, some overseas Filipino workers secured the assistance of the city government so they get vaccinated with Western brands as their employers would not allow them to return to work if the vaccines used to them were those from China.
This prompted the city government to come up with an express lane solely for overseas Filipino workers and their relatives. The express lane vaccination schedule was done last week.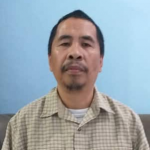 Managing Editor at Mindanao Times