TECHNOLOGICAL innovation is moving at a great speed to ensure safety, comfort and style for this generation, especially when it comes to vehicles.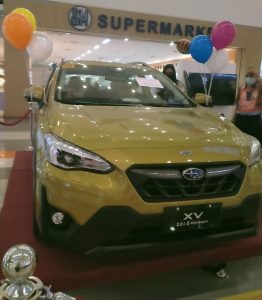 On display at the groundfloor of the SM Lanang Premier is the new XV Subaru that is described as merging "stylish urban design and rugged good looks, and new levels of capability to get excited about."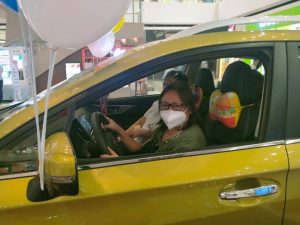 Diane Silva, General Manager of Subaru in Davao City, said the new XV is a "crossover" that allows you a fine city driving without worrying about parking or for driving out of town with so much ease and comfort. 
One of the first owners of the new XV in the city is businessman Atty. Jude Ralph Yap, who also recently bought an Evoltis, a powerful and handsome Subaru SUV.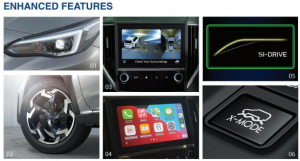 Atty. Yap said he was smitten by the sleek design and the enhanced features of the new XV model which he
describes as "elegant" under various road conditions and perfect for city driving. It is his vehicle that is prominently on display at SM Lanang Premier, catching the interest of mall goers especially because the car looks like spun gold in the mall's ambient afternoon light. 
"Subaru is a great brand," Atty. Yap said, the reason why he chose to acquire this new model.
Silva said the color is Plasma Yellow Pearl, which is sought after by car aficionados for its unique tint. Silva who has been with Subaru for the past eight years, said being with the company has been quite exciting as she is in the forefront of the motoring industry, a far cry from her previous work as bank executive with BPI Family.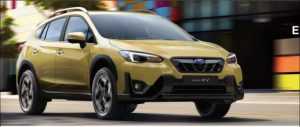 There are six enhanced features of this latest model, building on the safety features this model has been awarded in the past years. The XV, received awards for its safety performance, the latest of which is the top rating Advanced Safety Vehicle Triple Plus in the 2018-2019 Japan New Car Assessment Program (NJCAP) preventive safety performance assessment conducted by the Ministry of Land, Infrastructure, Transport and the National Agency for Automotive Safety and Victim's Aid (NASVA). The new XV, has much more to offer.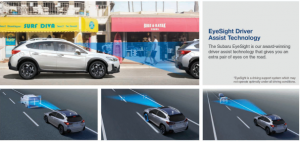 The enhanced features  include:  1) LED headlamps with Auto-leveliser. These auto-levelling bifunctional LED headlamps combne low and high beams and are steering responsive, ensuring good visibility around turns at night.
2) 18-inch Aluminum alloy wheels. You'll immediately tell the Subaru XV apart from any other vehicle by its fun wheel design. These durable and light whweight wheels show the Subaru XVs powerful, lively, and unique personality.
3) Superview Around Recognition Three-sixty System makes maneuvering and parking in tight spaces easier with the four cameras, strategically positioned for a clearer view.
4) Apple Car play and Android Auto use today's most popular apps with Apple /CarPlay and Android Auto. Voice recognition capabilities allow hands-free use, keeping everybody safe while reducing distractions when you're on the road.
5) SI-Drive. Based on your driving style, Subaru Intelligent Drive can adjust engine response to give you immediate power and agility when you crave it in nearly any scenario.
6) Dual function X-mode. Enjoy the Subaru XV's true driving potential with the newly evolved Dual function X-MODE which utilizes the high torque and quick response of the engine for improved ability to get out if stuck, further improving driving confidence, especially on uneven surface or challenging inclines.
The company's pitch for this model – "driving is fun when you feel confident and safe," is very accurate, says Atty. Yap.