THIS coming September 21, 2021, is the celebration of the second most important festival for the Chinese found all over the world—the Mid-Autumn Festival or Moon Festival.  Known as "Zhong Chiu Jie" in Mandarin or "Tiong Chew Chue" in Hokkien dialect, the Moon Festival is supposed to happen when the moon is at its fullest.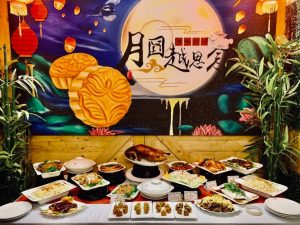 Hopefully, the dark Davao skies will not hide the moon on that special  night so that our City's Chinoys and Pinoys will head straight for a sumptuous dinner lovingly planned in advance by the hardworking Rogelio Canales alias Capitan Budoy of Mixed Temptation Chinese Restaurant.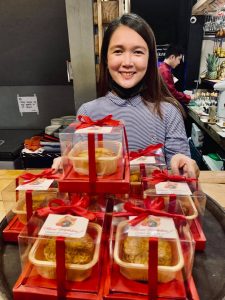 Generally speaking, Chinese people around the globe celebrate both harvest and family as part of the Moon Festival.  "It is going to be a happy time, despite the Covid pandemic, when families meet, have a special dinner together, enjoy full moon viewing, and eat moon cakes.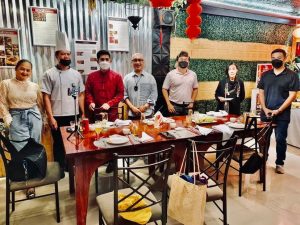 It's a thanksgiving celebration, really.  Of course, we should not forget to protect ourselves even as we celebrate especially in a challenging time like this," Capitan Budoy told his limited guests in Mixed Temptation's early dinner preview of the delightful Mid-Autumn festive cuisine he prepared last September 13.  "This beautiful Chinese tradition dates back over 3000 years ago during the Shang Dynasty (1600-1046 BC) when emperors worshipped the moon while praying for a bountiful harvest."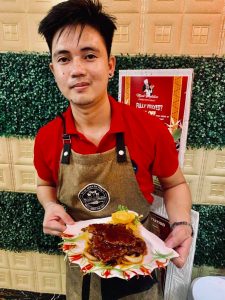 The Mid-Autumn/Moon Festival is an official harvest festival celebrated especially by the Chinese, Taiwanese and Vietnamese people. The festival is usually held on the 15th day of the eighth month in the Chinese and Vietnamese calendars during a full moon.  The festival also coincides with the Japanese's Otsukimi (moon viewing) holidays.  Mainland China listed the festival as an "Itangible Cultural Heritage" in 2006.  It is also a public holiday in Taiwan.
  Capitan Budoy's Mixed Temptation is located along Ponciano Street fronting the Capitan Tomas Elementary School.  It is now on its second year of operations and will soon have a branch at the Phoenix Compound in Lanang.  "Through this passion, dedication and love for my work in the food business, I am now blessed to do the things I thought was impossible to achieve in the past when I was still struggling as a waiter.  I have gained a lot of experience and knowledge while working at Marco Polo Davao. Honestly, I am truly grateful for the opportunity to work in Davao's best hotel.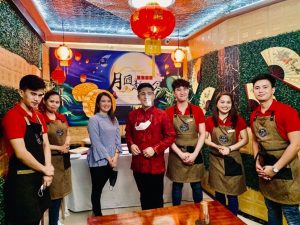 I feel so blessed that I am now sharing the skills I've acquired through the years with students, casuals and newbies that have come to work for me.  I always remind them that it takes hard work, discipline, dedication and passion to become competent in this line of work.  You never stop learning.  I try my best to give them hope and inspiration, especially in these challenging times we are in, for them to realize their own dreams," revealed Capitan Budoy ever so seriously.
     Capitan Budoy's Mixed Temptation has set menus specially prepared for the celebration of the Mid-Autumn/Moon Festival.  Set Menu 1 ( good for three to four diners) includes cold cuts, spinach and seafood soup, roasted chicken, pata tim with black mushrooms in a special sauce, seafood and bean curd in a hot pot, Yang chow fried rice, bokchoy with garlic, and Hofan noodles. The more expensive Set Menu 2 (for eight to ten diners) has on its list Peking duck, fish maw with crabmeat soup, seafood fried rice, special tofu with Enoki mushrooms and broccoli, Hainanese chicken, shrimp with salted eggs, yin yang Lapu-lapu, and Chami noodles with sate and assorted seafood.  Capitan Budoy will also give away moon cakes to diners as his gesture of thanksgiving.
       "I often wonder when this Covid pandemic threat will be behind us.  The major economic havoc it causes is unimaginable.  But I still thank God that we manage to survive on a day-to-day basis.  I have my family and employees to think about; and I am grateful we are safe and healthy at this point. I will continue to struggle for our survival.  For this alone, I am truly grateful," expressed Capitan Budoy.