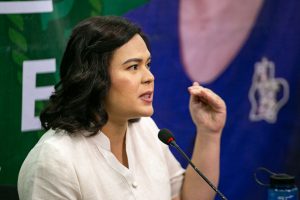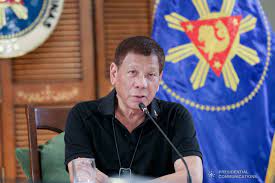 MAYOR Sara Duterte has urged her supporters to back her father, President Rodrigo Duterte, on his plan to run for vice president.
"Let us give him (Mr. Duterte) our strongest support on his plan to run as vice president," the young Duterte said even as she thanked the about 700 parallel groups pushing her to run for the presidency.
Early this month, Mr. Duterte accepted the nomination of his party, the Partido ng Demokratiko ng Pilipinas-Lakas ng Bayan, as its vice-presidential candidate for the 2022 elections.
This led Mayor Duterte to announce that she will not run for president because it is the family agreement that only one of the members would run for a national position. She even said that she will not campaign for her father's party.
This developed as a new group, the Hugpong Para Kay Sara (HPS), is still pushing for her to run as it is securing more support from political leaders and the grassroots to change the mind of the mayor.
Former Davao del Norte governor Anthony G. del Rosario, HPS chair and spokesperson of the Hugpong ng Pagbabago, the mayor's regional party, said the group is targeting to secure about 50,000 members from the 10,000 members since its inception last month.
Del Rosario added that aside from convincing the mayor to run, his group is also convincing the President to abandon his plan to run for vice president.
He also noted that most of the key members of the new group are key personalities in the administration of President Duterte, among them Secretary Leoncio Evasco Jr., one of the key personalities that convinced then mayor Rodrigo Duterte to run for the national position in 2016 elections.
"We respect the mayor (Sara on her statement not to run). But we believe is the best leader that can lead this country in the middle of this (COVID-19) pandemic," del Rosario added.
The former governor added that his party, HnP, will soon sign agreements with other political parties for a coalition for the upcoming 2022 elections even as they wait for the decision of the mayor.
After expressing her non-availability for the presidential derby, Mayor Duterte in July announced that she would consult the grassroots whether there really is support for her candidacy.