DAVAO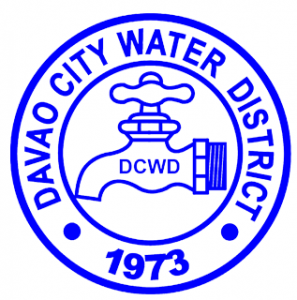 City Water District advises customers of two separate sets of low water pressure to no water on Sunday, September 19, 2021.
The first set has two schedules: September 19, 2021 from 12:01 AM to 3:00 AM and from 8:00 AM to 12:00 PM.
 Affected are all areas served by Calinan Water Supply System (WSS): entire Calinan including Abayon Subd., Bagobo Village, Buhawi Village, Calinan Proper, Dominga Village, Durian Village, Estrella Village, Fortune Village, Francisco Subd., Hilario Subd. (HILSHAI II), Hilario Subd. HOA, Kabisig Village, Lagazo Village, Mandagit Village, Palarca Compound, Park Avenue, Pioneer Subd. HOA, Robillo Compound, Rubber Village, San Roque Village, Sitio Bagsak, Sitio Balite, and Teachers Village; entire Dacudao including Gawad Kalinga, Monteverde, and Puroks 2, 3, 4, 5, 6, 10, and 12; and some Malagos areas: Sitio Cogan, New Cogan, and portion of Malagos-Baguio Road (left portion from Malagos Production Well No.1 to Malagos Garden); and all areas served by Riverside WSS: entire Riverside, Tugbok Proper, Tacunan, Los Amigos, Biao Guianga, Biao Escuela, Biao Cutson, Matina Biao, Balengaeng, and Ula; and some Catalunan Grande areas: Alejandra National HOA, Apo Highlands Subd., Low Cost Housing Project – Ateneo Property, Luwalhati Subd., San Miguel HOA, Santago Villas, Sitio San Pedro, Sitio Sta. Martha, Sitio Sto. Niño Ilihan, and South Pointe Homes.
The second set also has two schedules: September 19, 2021 from 5:00 AM to 8:00 AM and from 9:45 AM to 1:45 PM affecting some areas served by Dumoy WSS in Buhangin and Cabantian.
 Specific affected areas in Buhangin are: portion of Robinsons Highlands Subd. particularly Beverly Hills Street, Bread Subd., Carpio Subd., Panorama Homes Subd., Pioneer Village, and Manuel M. Garcia Road (from corner Cabantian Road to Panorama Homes); and in Cabantian: Holy Trinity Subd., Countryville Executive Homes, Dela Peña Subd., BACAHOA Subd., Victor's Executive Homes, Emilia Homes Subd., and portion of Cabantian Road (from Holy Trinity Subd. to Emilia Homes Subd.)
DCWD's Panorama Reservoir, Talomo Sump booster pumps, and production wells under Riverside and Calinan WSS will be affected by Davao Light and Power Company's (DLPC) power interruptions on the said date needed to facilitate their 69kV and 13.8kV pole relocation due to the Davao City Bulk Water Supply Project for the first set and 138kV pole erection along Buhangin-Lapanday Road for the second set.
Although the power cuts are shorter in duration, DCWD needs additional time for re-switching on of the affected facilities, pressure build-up, and line delivery, thus the longer duration of water service interruptions.
On behalf of the DCWD management, General Manager Edwin V. Regalado asks for the understanding and cooperation of would-be affected customers and advises them to store enough water prior to the schedule. Water supply may be restored earlier if DLPC's works go smoothly or later if unforeseen problems arise.
 DCWD conducts flushing after service works are completed. However, once water is restored, customers are advised to open all faucets and allow water to run for at least two minutes. Do not drink tap water immediately but if needed, boil water beforehand as safety precaution.
The general public may visit DCWD website (www.davao-water.gov.ph) and Facebook page (www.facebook.com/officialDCWD) and dial telephone voicemail 235-3293 for the latest water service updates. For queries, customers may also call DCWD's 24-hour Water Patrol Emergency Hotlines 244-6767, 0927-798-8966, 0925-511-3293, and 0908-441-0653 or send a message to www.facebook.com/officialDCWD (Camille Margarette U. Solon)