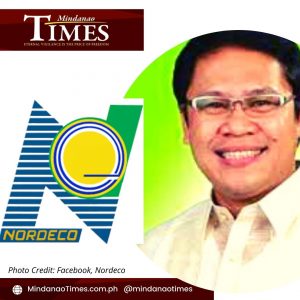 MAYOR Allan Rellon of Tagum City, the capital of Davao del Norte, has reminded the North Davao Electric Cooperative (Nordeco) that elected government officials represent their constituents and that their actions portray the sentiment of the people.
Rellon was reacting to the statement of Nordeco legal counsel, lawyer Daniel Campoamor, who claimed that the resolutions of the local government units within its franchise area are "walay bili (worthless)" as these were "merely expression of sentiments."
In a press conference, Campoamor maintained that the cooperative was answerable to the government regulators like the National Electrification and the Energy Regulation Commission as he denied that the cooperative was inefficient.
In chiding Campoamor, Rellon said the resolutions were sentiments or expressions "representing the voice of the people who have not been satisfied with the service of the cooperative."
He also reminded the management of the cooperative that most of its funds are "people's money through the bills that they are paying."
He added that the city government, on its own, has even improved the electricity system of some of its remote villages where people have been clamoring for a stable power supply.
Rellon even criticized the management of the cooperative for not attending activities of the city related to electrification even as the power utility promised that providing better power to the city in two years but has not been doing.
"The city government has taken the responsibility of putting up posts, wires, but Nordeco has been collecting (the bills payment)," he added.
Both the provincial government and the city and municipal governments under it, through their mayors, have supported the call for the non-renewal of the franchise of the cooperative which is set to expire in 2028, and that allow Davao Light and Power Co. to replace it.  
Rellon said the resolutions are among those that are to be submitted to Congress to consider their appeal and that the national legislators will be the ones to act on what will be better for the constituents of the province.