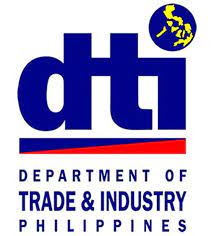 MATI CITY, Davao Oriental – The Department of Trade and Industry (DTI) here has continued to promote entrepreneurship among the youth through the conduct of various interesting activities for them. The latest of which was the business pitching competition conducted earlier this month.
Bannering the Youth Entrepreneurship Program (YEP), the participants highlighted their business ideas through a presentation that lasted from 15 to 20 minutes.
Three groups of young people from the province competed for the best idea that can be explored when into online selling. They pithed their respective concept on how to maximize the online market and how to snatch h a big chunk of it.
DTI-Davao Oriental provincial director Rommel Cozosaid it is the agency's commitment to inspire the youth to become entrepreneurs themselves or at least support those who are into business.
"There have been a lot of successful stories already featuring young entrepreneurs. Mang Inasal, for example, was built by Edgar Sia, who was only 20 years old back then, before the business became part of the Tony Tan Caktiong-led Jollibee Corporations in Davao Region, we also have our own set of successful entrepreneurs, "the local trade executive said.
Cozo added that with the pandemic, the digital platform offers enormous opportunities, which are only waiting for the entrepreneurs to tap.
With the help of Arniel Alderite of Davao Oriental State University (DORSU), Van Jorain Rufin of the Provincial Government of Davao Oriental, and Domingo Cruz, Jr of DTI-Davao Oriental, the winners were named.
DavOr Treasures received a cash prize of P7,000.00 or being the champion, Kalinao Youth Association emerged as second with P5,000 cash prize, and Abaca Face Masks Group made it to the third stop with P3,000 cash prize.
The judges also shared some inputs on how to improve the participants' proposed projects such as the establishment of an online store and the production of broiler chicken and disposable abaca face masks.
DTI-Davao Oriental chief for business development, Sylvia Ordiz emphasized the importance of involving the youth in the agency's entrepreneurship initiatives.
She said that this sector plays a crucial role in nation-building because of their brilliant ideas and their drive to see the country moving forward.
The winning team, the DavOr Treasures will represent the province during the 2021 YEP business pitching competition – regional level on September 23 to 24.
Ordiz noted that their office will continue to hold activities to develop more micro, small and medium enterprises (MSMEs). As of July this year, DTI-Davao Oriental has already assisted a total of 2,921 MSMEs throughout the province. For this year, they aim to extend the most necessary assistance to 5,109 MSMEs. (PR-DTI XI)