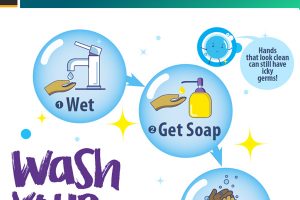 ONE ADDITIONAL Delta variant case was detected in Davao City from the batch 29 specimens from Davao Region as reported by the University of the Philippines-Philippine Genome Center Whole Genome Sequencing.
According to the Department of Health XI, Delta case #9 was a 33-year-old Filipino male from Davao City.
He was swabbed and tested positive at Southern Philippines Medical Center- Molecular Biology Laboratory last July 5, 2021. He was discharged last July 17, 2021. On July 19, 2021, he was then swabbed and tested negative, and already tagged as recovered.
To date, the DOH XI recorded a total of 352 detected variants of concern cases.
The DOH Davao Center for Health Development has submitted a total of 2,506 specimens for WGS at UP-PGC. The Department of Health strongly encourages the public to get vaccinated as scheduled.
Vaccines provide protection from severe infection caused by any variants and prevent hospitalization. Moreover, it is important to adhere to the minimum public health standards to reduce the transmission of the virus.