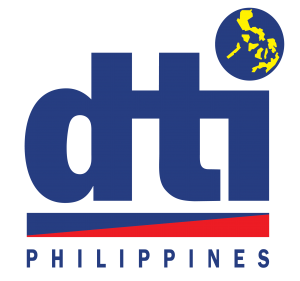 MANILA – The Department of Trade and Industry (DTI) is seeking lawmakers' approval for its PHP23.7-billion proposed budget under the National Expenditure Program (NEP) for 2022.
During the House Committee on Appropriations budget hearing Friday, Secretary Ramon Lopez said a big chunk of the budget is for the Technical Education and Skills Development Authority (TESDA) amounting to PHP13.64 billion.
The Office of the Secretary (OSEC) alone eyes PHP6.6 billion budget for next year.
Lopez said PHP5.25 billion, or nearly 80 percent of the OSEC budget next year, will fund programs to increase exports and investments, development of industries, assisting micro, small, and medium enterprises (MSMEs), and enhancing consumer welfare.
Budget for these programs improved by 16 percent, or PHP742 million, from DTI's 2021 budget.
The Board of Investments, a DTI-attached investment promotion agency (IPA), is eyeing a PHP399.7 million allocation next year.
Lopez, who is also the BOI chairman, added that the BOI has been hitting record-high investment approvals in the past two years despite being in a pandemic.
In 2019 and 2020, investment pledges with the BOI surpassed the PHP1 trillion mark.
These commitments are expected to create 766,224 jobs for Filipinos, the DTI chief said.
Among attached corporations, Small Business (SB) Corp. — the financing arm of DTI — is requesting PHP1.5 billion next year to continue rolling out microfinancing programs for MSMEs especially those that were affected by the pandemic.
Marikina City 2nd District Rep. Stella Luz Quimbo addressed Lopez to help businesses that closed amid the pandemic.
Based on data from the Department of Labor and Employment, Quimbo said 27,353 business establishments were closed from January to August this year, affecting 41,815 workers.
About 92 percent of the closed businesses are MSMEs.
"We really need to help these MSMEs in terms of microfinancing," Lopez answered.
He added that aside from giving access to low-interest to zero-interest loans, the DTI will help businesses to make them resilient amid the pandemic.
Budget realignment
Meanwhile, Quimbo flagged the huge allocation for the Technical Skills Development Authority (TESDA), sharing more than half of the agency's total budget for 2022.
This is despite TESDA has PHP4.3 billion unused funds in its 2020 budget, Quimbo cited a report from the Commission on Audit (COA).
TESDA Director General Isidro Lapeña, on the other hand, said the agency's fund in 2020 was fully utilized.
Seeing the need to provide more funds for MSME programs, Iloilo Representative Janette Garin proposed to realign PHP7.5 billion of TESDA's budget to DTI's main office.
Meanwhile, other attached agencies of DTI such as the Cooperative Development Authority (CDA) is requesting for PHP583.3 million budget in 2022; Construction Industry Authority of the Philippines (CIAP), PHP126.6 million budget; Design Center of the Philippines (DCP), PHP116.2 million budget; and Philippine Trade Training Center (PTTC), PHP71.7 million budget.
DTI attached-corporations Center of International Trade and Expositions and Missions (CITEM) is requesting for PHP152.6 million budget and the Aurora Pacific and Economic Zone Authority (APECO) is eyeing for PHP52.2 million budget for 2022.
The department also has the automatic appropriation of PHP453.8 million for next year. (PNA)