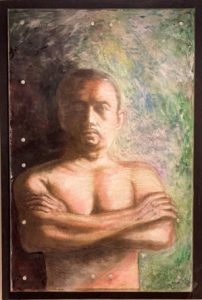 By Wilfred Dexter Tañedo
La Herencia Davao Art and Events Pavilion hosted the exhibitions of award-winning artist, Dominador "Jun" Pamisa, and surrealist artist, Joaquin Sala, last September 2 and 5, respectively. Each artist presented a series of works that defined them over the years and their commitment to the development of new art styles or exploration of anew.
The works are currently on two art spaces of La Herencia Davao, the Mini-Conference Rm and the Foyer and will be exhibited until mid of September.
Jun Pamisa also known by his peers as the Man with the Million Strokes because of his highly detailed and minute art technique of doing continuous human figure chains will showcase his first of two exhibitions at La Herencia Davao.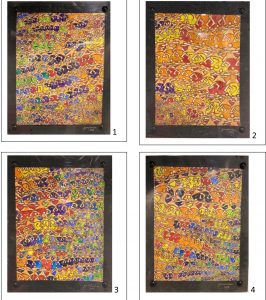 Ang Unang Pagbuklod: Ang Pagbuhay ng Alamat ng Isang Katauhan is his 4th solo exhibition featuring mixed media art works and sculpture. Some of the art works are finalists of major art competitions and some were even exhibited around the country and abroad.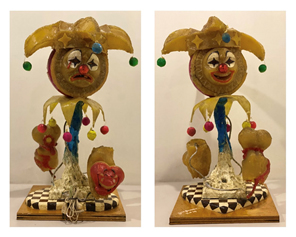 The show is truly a retrospective exhibit of his works over the years and the first time that most of his award-winning artworks are collected in one show in Davao City. This is a great opportunity for art enthusiast to study and art collectors to own pieces by one of Davao's top contemporary artists.  The exhibit runs until September 17, 2021.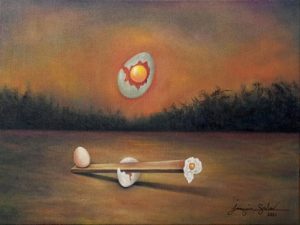 It took more than a decade before Joaquin Sala decided to return to the art scene before deciding to finally have his first solo art exhibition that he entitled Contemplating My Awakening. His surreal and symbolical paintings are a manifestation of his life experiences, faith and understanding of human psychology. His rich imagery and narrative matches his mastery of medium, technique and art style.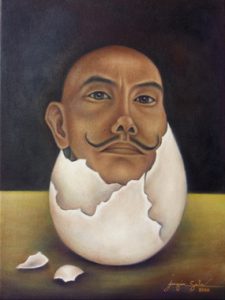 His art works have a whimsical charm to them and flowing with positivity and even humor.  But some can trigger and shake one's sensibilities and must be viewed with an open mind.  This exhibit will run until September 20, 2021.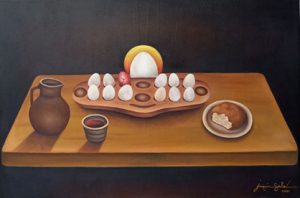 Even in a General Community Quarantine with heightened restrictions, the Davao art community continue to strive and prove that art matters and can help elevate the human spirit through inspiring works of art.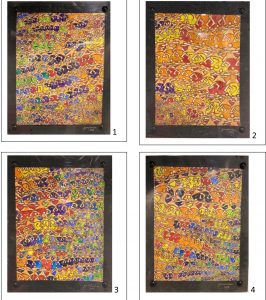 People interested to view the art show must book a schedule through the Facebook page of La Herencia Davao.  Both exhbitions are free admission to the public but strict compliance of the standard health protocols will be observed at all times. Let us support our local artist and their works of art!