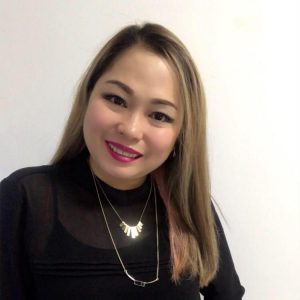 PRODUCTIVITY has become one of the concerns these days when the world has come to a standstill in this pandemic. We realized that our battle with COVID is far from over so are pushed to move on with our lives. That's good actually, but have we ever noticed that this drive to make each day count has caused overwhelming feelings of saturation?
My consultation time with my students has never failed to broaden my understanding of the common experiences of people amid the pandemic. When asked how they are doing for the past two weeks, they unanimously said that they do feel overwhelmed with the many modules to read and assessments to submit while for some, going through the ordeals of taking care of themselves and family members who have contracted the virus. As a teacher, one thing that I do to ease off their burden is a little time that I have to process their emotions. Truth be told, I also do feel the same thing given the blurring lines between work and domestic demands. Working from home has its benefits especially for parents having this privilege but if not given proper attention, we might get caught in a cycle of thinking that to be productive, we need to keep on working. 
According to Forbes, "this "work hard" mentality isn't effective – and it's unhealthy."  Even if we are working from home, we need to pace our schedule to insert breaks. Why do we need to take breaks? The best answer is for RESET. At first glance, it would seem that reset is counterproductive, but research says otherwise. However, many people have not taken it consistently (myself included) because of excessive workload not to mention the lack of awareness and understanding of the benefits of breaks as well as feelings of guilt when taking a rest.  
Taking a break means different for other people from across cultures. I suggest we need to look into our context and determine what a break means to us. For me, it means taking a few hours going out with my spouse for a weekly date, an hour of play with my girls, a time with my plants in the garden, a day in the beach with family, and most importantly my quiet and devotional times early in the morning. Whatever the word 'break' let's start integrating it on our daily grind. What are the benefits of breaks?
First, it increases productivity and satisfaction towards work. A Tork Research reveals that those who take breaks in a workday are mostly likely to be satisfied with their jobs not to mention their increased effectiveness and efficiency. Other related studies reveal the same finding. Taking breaks is a critical ingredient for recovery since it is during these breaks when we can recharge which consequently leads to creativity and productivity. Other studies confirm that we are most likely to be motivated to finish tasks with more energy after taking a break. 
Second, it ensures healthy mental and emotional health. When we give our body ourselves time to reset, not only does it replenishes not only our physical bodies, but it also lessens stress levels which greatly benefits our mental and emotional health. There is a need to ensure this especially that there is a rising number of clinical depression and other behavioral disorder cases as effects of the pressures that come with the pandemic. 
Given these advantages, what can we do to make room for breaks in our daily schedule? Guerts et. al shared some helpful tips we can follow.
First, contact a significant other—a family or a friend to agree on a specific time to take a break and encourage you to stick to it. In doing this, it would ensure accountability and we are most likely to do it until it we will get the hang of it. If this is not possible, we  can set an alarm on our phones to remind us regularly
Second, think of doing something that you enjoy during a break. It could be going out for a short walk, finishing an episode of favorite Kdrama, or calling a friend for short chat. Looking forward to something that we enjoy makes the momentum going. This healthy anticipation will increase the habit of resetting during the day. 
Lastly, when tempted to go back to the same old cycle, let's remind ourselves of the benefits that we have experienced when we took a break. In this way, we will see the need for resetting as this is so beneficial for our overall health. Make sure that we do a regular checking of ourselves. The rule of thumb is whenever we feel the need to reset, no matter how many times, by all means, let's do it. Now, are we ready to press the reset button?
(Tinay is an associate professor in Communication at the Ateneo de Davao University. She graduated with a doctorate in Communication at the University of the Philippines Open University (UPOU). She is one of the pioneering members of the Media Educators of Mindanao (MEM) and the Communication Discipline representative in the Council of Educators of Deans for Arts and Sciences (CEDAS) in Region XI. More than an educator, she is a loving wife, a hands-on- mom to two kids, a worship minister, and a life coach handling a network of women's life groups since 2011.)