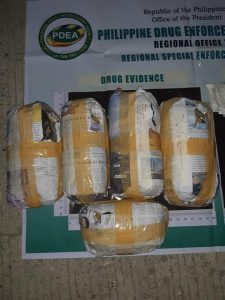 LAW ENFORCERS arrested a man identified as among the high-value targets in the operations against illegal drugs during an operation on Wednesday at the  YCF Sto. Niño-B, Barangay San Antonio, Agdao.
Nephi Noli Dimaandal, Philippine Drug Enforcement Administration XI spokesperson, said Patrick Modelo Galindo, 26, was ranked eighth in the list of illegal drug personalities in the region.
Galindo was arrested while trying to sell five packs of marijuana worth P30,000 to a PDEA agent who posed as buyer.
He has been detained at the PDEA detention cell while the case against him was being prepared.