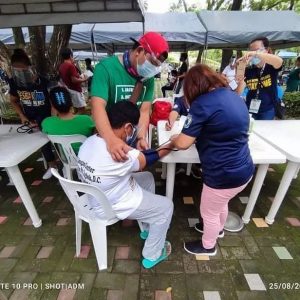 THE VACCINATION site at People's Park has so far served about 700 members of the informal sector who wanted to get protected against the COVID-19 virus.
The city government opened the park as another site for vaccination against the virus as it targets to hit about 1.2 million residents, including transients, before the end of November.
The target is based on the attempt to reach herd immunity before the end of the year.
Based on the report of the city government, this would indicate that more residents wanted to get protected against the virus by securing the vaccines. 
Among those who got the shots at the People's Park were walk-ins, vendors, drivers, laborers, construction workers, sales persons and other members of the sector.
The site is open during weekdays and will provide shots to those who want to want to avail provided them bring with them valid identification cards, Safe Davao Quick REsponse Codes, pens and must practice minimum health standards.