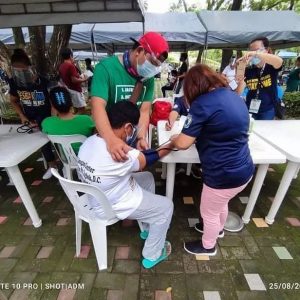 THE CITY government added another COVID-19 vaccination site at the People's Park that will cater specially to members of the informal sector.
The new vaccination site, which started operations on Monday, is providing shots to motorcycle riders and those in delivery, public utility vehicle drivers, street vendors, construction workers, laborers and other members of the informal sector.
It also welcomes anybody who wants to get inoculated, an information from the city government bared.
The site provides the first dose between 7:30 am until 11 am and second dose between 11:30 am until 3 pm.
To be able to avail of its service, anybody just needs to bring a valid identification card, must have a Safe Davao Quick Response Code and must practice minimum health standards like wearing of face masks and face shields.
The city government hopes that the new site will help it achieve its target of providing at least the first dose to about 1.2 million individuals by November. 
As of SEptember 4, 620,284 were provided with first doses and 347,797 with second doses.