"EVERYONE knows that during this seemingly unending pandemic, it is very challenging to survive in the restaurant business.  Rising cases and lockdowns will always make you change plans and make you flexible enough to deal and lead against all the odds.  But more than anything, doing something new during this time gives me a full shot of energy.  It really helps to keep yourself positive despite and in spite of the burgeoning challenges we are facing.  'Never retreat, never surrender as I am strong and I can do this' is my mantra," so says the popular young chef Darence Patrick Co.  The positivity of this chef cum restaurateur is so inspiring.  Chef Patrick conscientiously took the role of a philanthropist feeding our hardworking frontliners, policemen and soldiers; bravely led his entire restaurant team for vaccination; personally conducted sponsored cooking classes; and recently appeared on tv to introduce various Lumad cuisines during the Kadayawan Festival.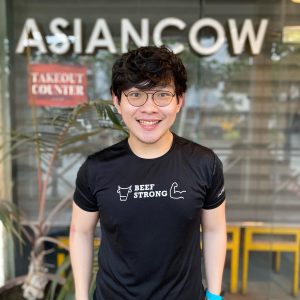 The flexibility of the take-out and delivery model helped chef Patrick meet the challenges.  "I focused on take-out and delivery so that even if there is another lockdown, my restaurants would still operate and best of all, I could provide continuing jobs for my employees without discharging anybody.  We've designed our operations in such a way that we can operate with the team intact, with every safety precaution taken, to be able to serve our patrons in the best way we could.  The restaurant business has been hard-hit during this pandemic.  We face the fact that fewer people dine-out these days. And to think that the delta variant threatens to make dining-in less of an option. This is definitely a year of transition for me as a struggling chef and restaurateur," professes chef Patrick as he adds, "Both Fat Cow and Asian Cow started operating with such promise until this horrible Covid pandemic became the souring agent to cause so much spoilage.  I opened Asian Cow on June 8, 2018.  I closed it down and focused instead in operating Fat Cow when the pandemic hit us in 2020."
     Admirably, the 24-year-old chef still has that steely assertion of faith in himself.  It was only last 2020 when both Fat Cow and Asian Cow landed on the list of Philippine Tatler's Dining Guide as Best Restaurants of the Country.  Philippine Tatler is one glossy magazine that focuses on the country's perfumed high society lifestyle—arts, fashion and culture, haute cuisine, among others still.  "When I started these restaurants, I was just so eager and hopeful that these would be successful business ventures that would provide good food to the hungry diners and at the same time, provide income-earning jobs to people in our community…"  
     As we enter the –ber months with Jose Marie Chan's non-stop Christmas songs being played to hopefully brighten our Covid pandemic preoccupied minds, chef Patrick has decided to reopen his Asian Cow this September 8, 2021.  "I still remember that I had the beef cheek curry in Bangkok which changed my perception of Thai cuisine.  Then my love for Indonesian, Taiwanese, Chinese and Japanese dishes made me include these cuisines in my 30-item Asian Cow menu, which is supplemented by my weekly specials."  Indeed, you'll find plenty to eat at chef Patrick's Asian Cow.  For chef Patrick, every Asian dish is a story to tell with the chef as the storyteller.  "At Asian Cow is where I serve the food that I love, and the flavors that I grew up with in my family and those I experienced in my once frequent trips to Asia.  I come from a family of foodies that at a young age, I was already exposed to different types of cuisines and cultures.  Asian cuisine is so diverse, very flavorful and so comforting."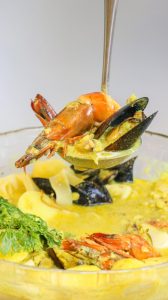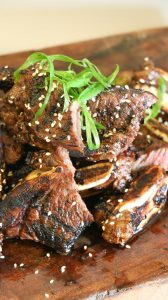 "With the reopening of Asian Cow, we are offering our classic favorites like Pad Thai, Beef Cheek Curry, Asian Cow Fried Chicken, Steak Rice, among so many others.  These dishes I highly recommend.  At Asian Cow, our loyal diners can expect a new normal dining environment with very heightened health protocols observed which includes our fully vaccinated staff to serve you.  The good news is that we lowered our prices to adjust to the present market condition; but our serving size is still big enough for the family to enjoy.  Asian Cow is like a home where the delicious and comforting food that is Asian Progressive Cuisine is there to be shared. I am always around to welcome you, recommend special dishes for you, and happily cook these for you.  I will definitely make it worth your time and money when you dine with me at Asian Cow.  And Fat Cow, too," assures chef Patrick.  Asian Cow is located at 1020 Mabini Place near the corner of Quirino Avenue and Mabini Street.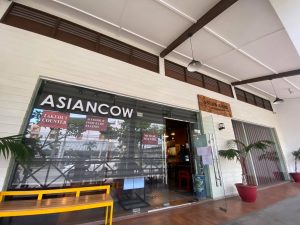 Congratulations, chef Darence Patrick Co and more culinary power to your Asian Cow.