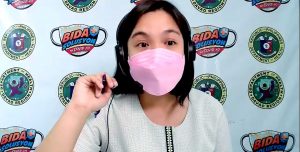 NINE the latest 22 Delta cases come from Sta. Maria in Davao occidental, the town where massive infections were reported due to online sabong, based on the report of the DOH regional office. 
Dr. Rachel Joy Pasion, head of the DOH Regional Epidemiology Surveillance Unit, said the town has 540 active cases, making it the fourth among the areas in the region with the highest number of active cases.
Meanwhile, Davao City, Davao Occidental, and Davao Oriental have four Delta cases each, while Davao del Norte has one. The region has 468 variants of concern. The Davao Center for Health has submitted 3,025 specimens for whole-genome sequencing to determine the variant.
Just last month, Sta. Maria's incident commander for COVID-19 response, said during a virtual presser said the residents have been violating the minimum health protocols as they observed "unreported gatherings such as online sabong" or what is locally referred to as talpakan, rampant gambling and social gatherings like weddings.
Davao Occidental is currently classified as General Community Quarantine with Heightened Restrictions, alongside Davao City, Davao del Norte, Davao de Oro. Meanwhile, Davao Oriental and Davao de Oro were classified as GCQ.
Dr. Doreen Arciaga, the town's Incident Commander for COVID-19 Response, explained that in an online sabong, "people flock together" around one or two devices so they could watch the cockfight online, and they crowd in areas where there is internet connectivity.
Internet connectivity in Sta. Maria town is limited so they go to areas where there is connectivity such as PisoNet shops. But in the población where the internet is accessible, online sabong is more popular and has become a super spreader.
Meanwhile, Pasion said that they have yet to record a fully vaccinated individual who is in critical condition for COVID-19.
In a virtual presser on Tuesday, Pasion said that while vaccination would not guarantee immunity from infection, it is almost 100 percent sure that it would not send the person to the ICU.
"We should always remember this so that in our information drive, it will be inculcated in people's minds," Pasion said.
As of Aug. 30, DOH-Davao reported that there have been a total of 2,403,770 doses of anti-COVID-19 vaccines received, of which 868,567 had been administered for the first dose and 488,732 for second dose. There were also 137,450 doses of the single-dose Janssen administered as of Monday.
Of the 755,270 listed as the eligible population for the A4 category (essential workers), 304,484 were vaccinated with the first dose and 107,259 with the second dose, according to Pasion.
As of Monday, DOH-Davao reported 68,261 cases with 11,773 active, 54,336 recoveries, and 2,152 deaths.
Out of the total cases, Davao City, the epicenter of the COVID-19 pandemic in Mindanao, logged 37,367 cases with 5,199 active, 30,973 recoveries and 1,195 deaths. Davao de Oro tallied 4,771 cases, Davao del Norte with 12,327, Davao del Sur with 6,657, Davao Occidental with 1,917, and Davao Oriental with 5,222. (Antonio L. Colina IV / MindaNews)
"We have a lot of tranches of vaccines in the region and right now what we do we have already allocated vaccines," she added.
As of now, she further said the region has sufficient vaccines since it has been delivered and received by the eligible population.
As of now in the region, around 2,175,648, this is 28.7 percent of the total eligible population. And out of the eligible population around 2,456,229 population should be vaccinated. Also, around 70 percent of the population is being targeted to be fully vaccinated before herd immunity would be achieved in the region. (with reports from MindaNews)